BET Award 2019: See Bespoke Suit Of Burna Boy & His Girlfriend Stefflon Don's Revealing Open Top Gown (pics)
Burna Boy and His British girlfriend, Stefflon Don Lit up the BET Awards red carpet this year with very immaculate photos, they were both dressed to kill.
The incredible couple were one of the attractions of the night as they glow together on the red carpet.
Burna Boy also pulled a very interesting stunt by refusing to go pick up his wards by himself, instead he sent his mum to go pick it up!
How bold! considering BET do not rate Nigerian/African artists and would not even let them pick up their awards on the main stage before! How time has changed!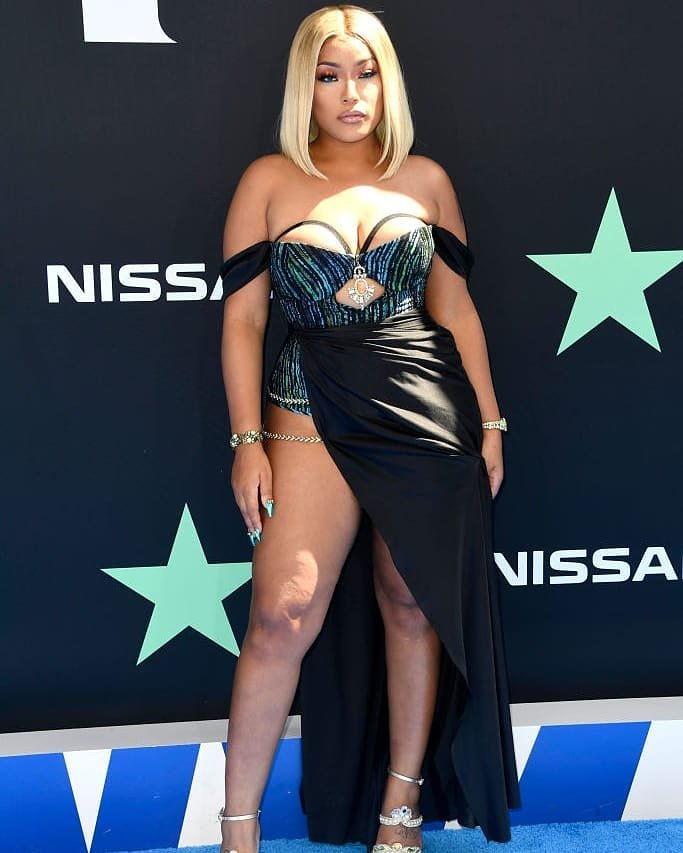 Facebook Comments