Whitney Houston's Female Best Friend Confirms They Had Lesbian Relationship (pics)
Robyn Crawford, a close female friend of Whitney Houston, has said the pair had a sexual relationship.
Rumours have long surrounded Houston and Crawford, who made the revelations in her memoir, A Song for You: A Life with Whitney Houston, and in an interview with NBC News to air in full on 11 November. "In the early part of that friendship, it was physical," Crawford told NBC. "It was during that first summer that we met, was the first time our lips touched. And it wasn't anything planned, it just happened. And it felt wonderful. And then, not long after that, we spent the night together. And that evening was the night that we touched. And that just brought us closer."
"We never talked about labels, like lesbian or gay," Crawford writes in her memoir. "We just lived our lives and I hoped it could go on that way forever." But Houston soon ended the physical side of their relationship. "She said we shouldn't be physical any more, because it would make our journey even more difficult," Crawford writes. "She said if people find out about us, they would use this against us, and back in the 80s that's how it felt."
For years, there have been speculations about the true relationship between late singer, Whitney Houston and her longtime friend, Robyn Crawford.
Although there have been several speculations that the two were more than just friends and had a romantic relationship, there has never been an official confirmation as to whether this is true or false.
In her new book, "A Song for You: My Life with Whitney Houston", Crawford has opened up about their relationship and revealed some intimate details about their affair.
With her book, Crawford says she hopes to shed more light on who Houston truly was. The book comes out on November 12.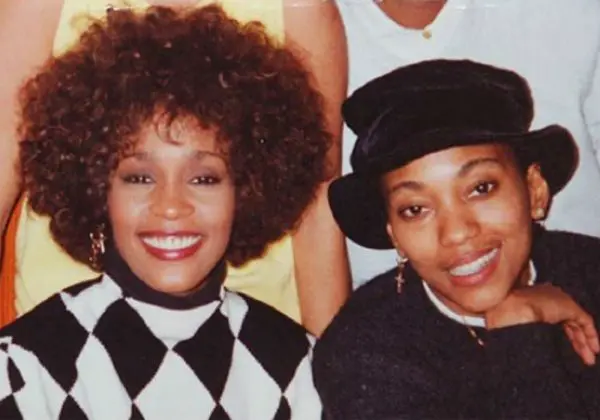 According to Crawford, she met a then 16-year-old Houston in 1980 at a summer camp, and that their friendship quickly turned physical and romantic.
Crawford also told NBC News in a new interview that it started with a kiss and then eventually went on to sleeping together. She explained that they never planned it as it was just something that happened.
The relationship went on for two years before the late singer told Crawford they had to end it because she felt it would sink her music career plus there was family pressure.
The interesting twist to this is that sources celebrity gossip site, TMZ spoke to says that contrary to Crawford saying Houston wanted to keep things on the down-low, the late singer often flaunted her relationship with Crawford in public. One source says he saw them at the Crillon Hotel in Paris and they were full-on making out in the lobby, with numerous people watching.
Crawford admitted that Houston's mother who is a gospel singer disapproved of the relationship saying it wasn't natural.
Houston died in 2012 in a bathtub at her home from an apparent drug overdose. Prior to her death, she married singer Bobby Brown whom she had one child with, Bobbi Kristina Brown. Following her death, Houston willed her estate to her daughter who also passed a few years later in the same circumstances her mother died, in a bathtub and drugs were involved.
Facebook Comments