See The Picture Of The Lady That Disguised As NCDC Official To Scatter An Illegal Church Service Despite Govt's Ban (pic)
Since the announcement of the first case of COVID-19 in Nigeria, the government has been doing everything under its power to contain the virus. A mandate was issued by the Lagos State government limitingthe permitted number of persons in a public (especially religious) gathering at a time to 50, and later down to 20. This was done with the intention of preventing the spread of this deadly virus.
However, we all know how it went on Sunday. Many churches and Nigerians defied the instructions of the government and attended church services last Sunday in their crowds, making little or no efforts to maintain social distancing.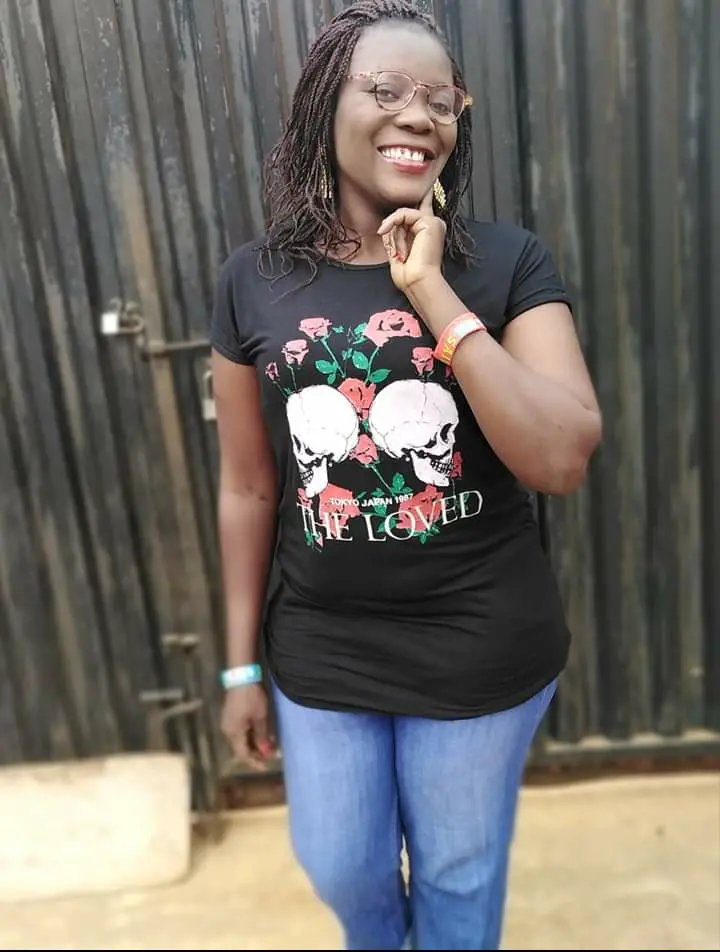 It was on this note that a beautiful lady claims to have taken it upon herself to force a particular church around her residence to comply with the government policy. She took to Facebook to narrate her ordeal with the said church.
Recounting her story, she heard a church with at least 300 members running their service around 10am. She was at home.
She freshened up and dressed corporately, making sure to wear hand gloves and nose guide, and carried a file. She also attached a card board with the inscription 'Government Covid-19 Supervisor' to her outfit and headed to the church.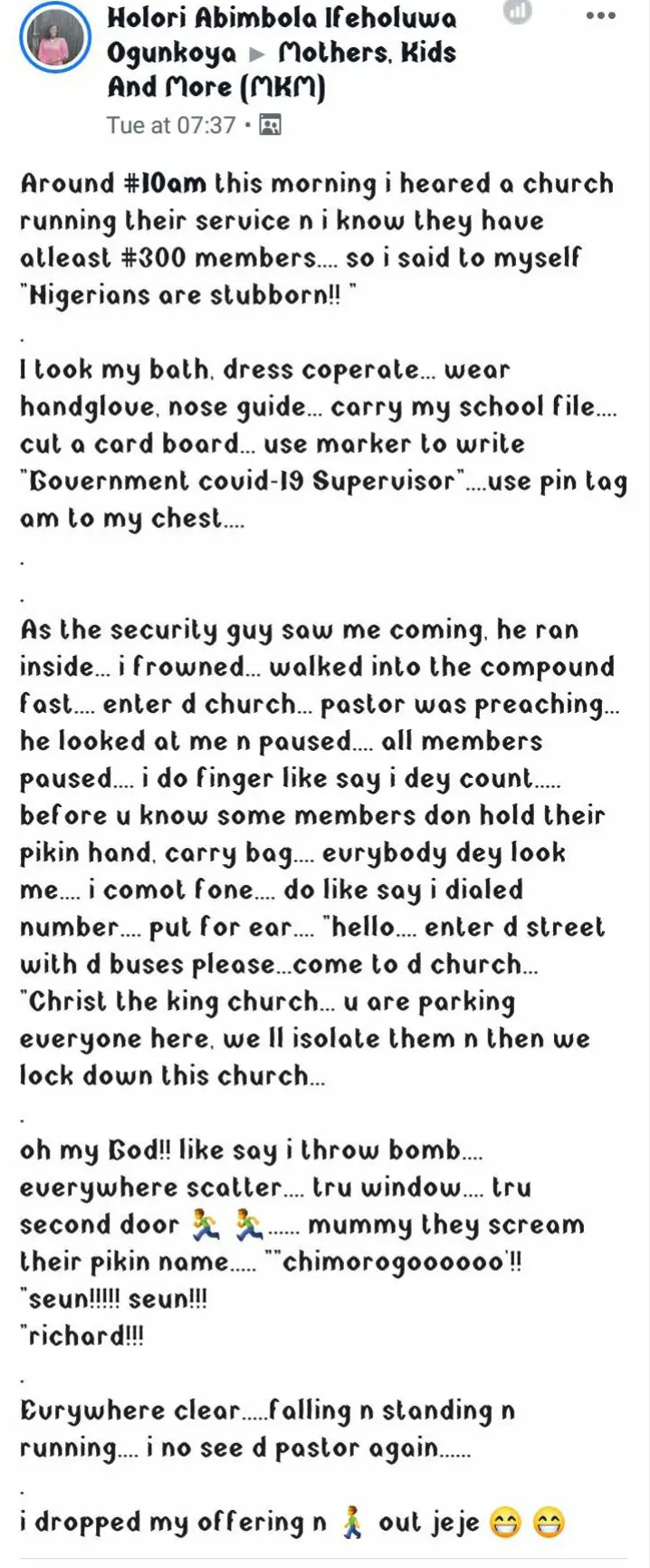 As she entered the church with a mean face, the pastor who was preaching paused, as well as the congregants. She pretended to count the church members and then proceeded to bring out her phone to make a false call, instructing the supposed call receiver to come to the church and convey all the church members to an isolation center.
Before she finished her supposed call, the whole church "scattered". In a twinkle of an eye, the church became cleared as congregants left through the windows and second door. Even the pastor was nowhere to be found.
She dropped her offering and left the church.
Facebook Comments