Tiktok Worse Than Coronavirus, Indians Call For Total Ban Of Chinese App (pics & videos)
Indians are calling on the Government to ban TikTok which may be the fastest-growing app in India.
National Commission for Women (NCW) Chief Rekha Sharma in a tweet on May 19, 2020, said that she is of the 'strong' opinion that TikTok should be 'banned totally' as it is 'pushing youngsters towards unproductive life.'
She wrote;" I am of the strong openion that this @TikTok_IN should be banned totally and will be writting to GOI. It not only has these objectionable videos but also pushing youngsters towards unproductive life where they are living only for few followers and even dying when no."
Others reacted this way
Some Indians said Tik Tok Is more dangerous than corona and is against the Indian culture.
India has recorded the highest TikTok app downloads with 611 million users and its creator China has only 196.6 million users.
Indians are beginning to give a bad rating to the video making app in a bid to take it out of their country.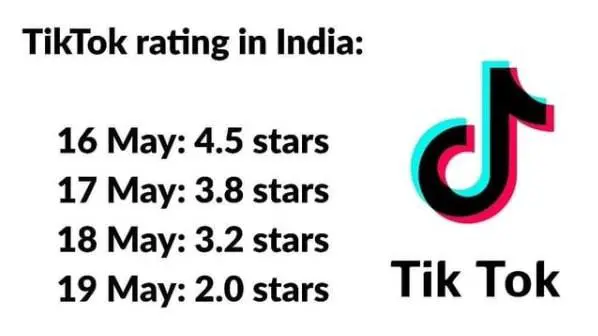 Watch the video below:
Facebook Comments