Nigerian Socialite & Big Time Spender To KWAM1 & Obesere, Bode De Way Turns Uber Driver In Canada (pics)
These are definitely not the best of times for one time popular socialite and businessman, Olabode Oyedepo, popularly known on the social circuit as Bode De-Way. The deep pocket socialite who was once the toast of popular Fuji king, Wasiu Ayinde Marshal, K1 and Omorapala fuji exponent, Abass Akande Obesere is said to be having it very rough abroad. So rough is his situation that he has relocated from his base in the United States, where is he is very popular to Toronto, Canada where he is now said to be an Uber cab driver.
Back in the days when they were the star of the social establishment, both Bode De-Way and his wife, Bolaji, popularly known as Mama Kofoshi which literally translates to 'No Nonsense Woman' was the darling of the musicians of the moment, like K1, Obesere, Sir Shina Peters, Saheed Osupa, Sule Malaika and so on. Several tracks in the albums of these musicians were dedicated to their praise and panegyrics. They were considered by their admirers as the ultimate power couple with their intimidating social standing. The Ikeja GRA home is said to be furnished to the nines in the most expensive designer furniture and décor. To have an idea of how big Bode De-Way was back in the days, you should take a listen to K1's 2013 hit album, Big Deal.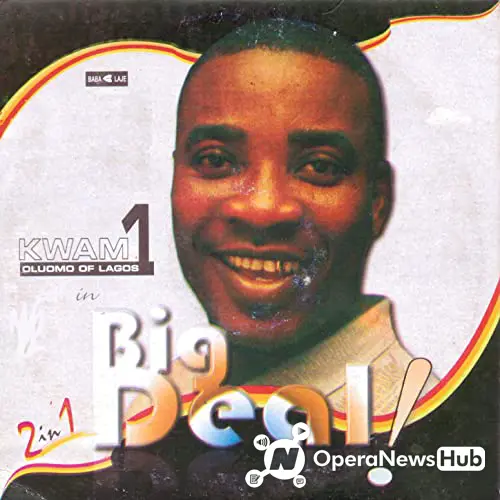 The fall from social relevance for Bode De-Way was first noticed when he decided to test his popularity by seeking to be elected as a senator in Kwara State. Bode Oyedepo is from Oro in Kwara State. After failing at his political aspiration, he started shuttling between Nigeria and his base in the United States.
Not long after he delved into politics, a crack was said to have developed in his marriage to Bolaji, which family and friends tried without success to amen and the couple eventually had to part ways, with De-Way taking another wife who bore him 3 children within 4 years.
The GRA home is still said to be inhabited by Bolaji, her children and some of her own family members while De-Way has since relocated to Canada from the US.
The latest report is that things have navigated south, so badly for the one time very rich socialite that he is now making ends meet by working as a Uber driver in Toronto, Canada.
Recall that his name also came up in the Offa bank robbery attack of 2018. Offa bank robbery attack was a robbery which led to the death of 33 people. The robbery was carried out in four commercial banks on April 4, 2018 at Offa local government area of Kwara State.
Three of the suspects arrested in the course of police investigation into the robbery were arrested at the Oro country home of Bode De-Way which led to the government sealing up the property. Those arrested in Bode De-Way's home are Ayoade Akinnibosun a.k.a AY, Ibikunle Ogunleye a.k.a Arrow and Adeola Abraham.
Facebook Comments