"Dora Akunyili Died Like A Skeleton Because Of N12m Goodluck Jonathan's Confab Money", Kemi Olunloyo (read reactions)
Controversial Nigerian Journalist, blogger and self acclaimed investigative journalist, Dr. Kemi Omolulu Olulonyo took to twitter once more to attack the late Dora Akunyili.
Dr. Kemi Olunloyo is a popular media personality, pharmacist and a controversial investigative journalist. She believes that she's the best in her field and can never wrong. Recently, Dr. Kemi has become very active on her Twitter page, dropping controversial opinions on about almost every matter, issue or topic that are even not related to her field.
However, what seems to worry and surprise many people are the things she has been saying about Dora Akunyili, the late former Director General of NAFDAC –National Agencies for Food and Drug Administration and Control.
Her most recent post was;
"Dora Akunyili looked like skeleton before she died. She was suffering from Uterine cancer. Instead of getting her health straight, she was still participating in the GEJ confab just for the N12m. She eventually she eventually died in the country with the highest imports of fake drugs: India.
While this is true to some extent, the way Dr. Olunloyo addressed the whole story looked like she had issues with the late NAFDAC boss.
Dora Akunyili died in an Indian hospital on 7 June 2014 after she battled with uterine cancer. Her funeral took place in Agulu, Anambra state on the 27th and 28th of August 2014, and was attended by many dignitaries from within Nigeria and beyond, including former President, Goodluck Ebele Jonathan, and former Nigerian military ruler General Yakubu Gowon.
A few twitter reactions were screenshoted to show how people felt about her post.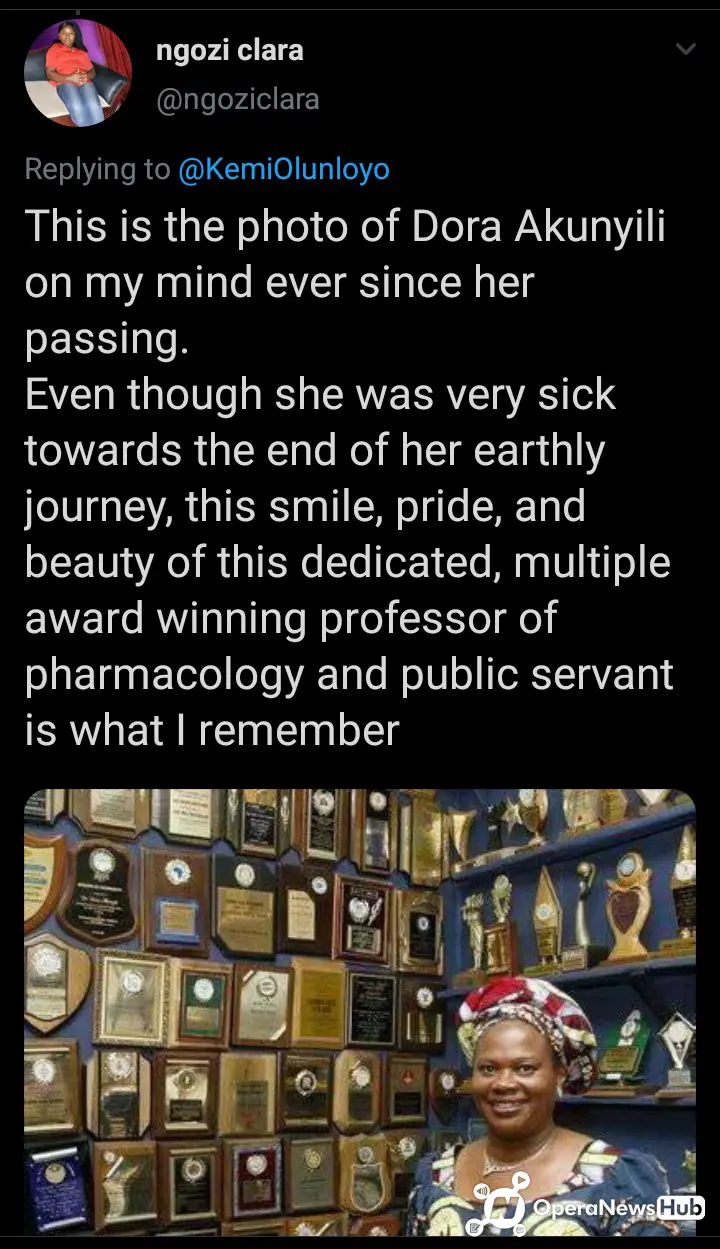 .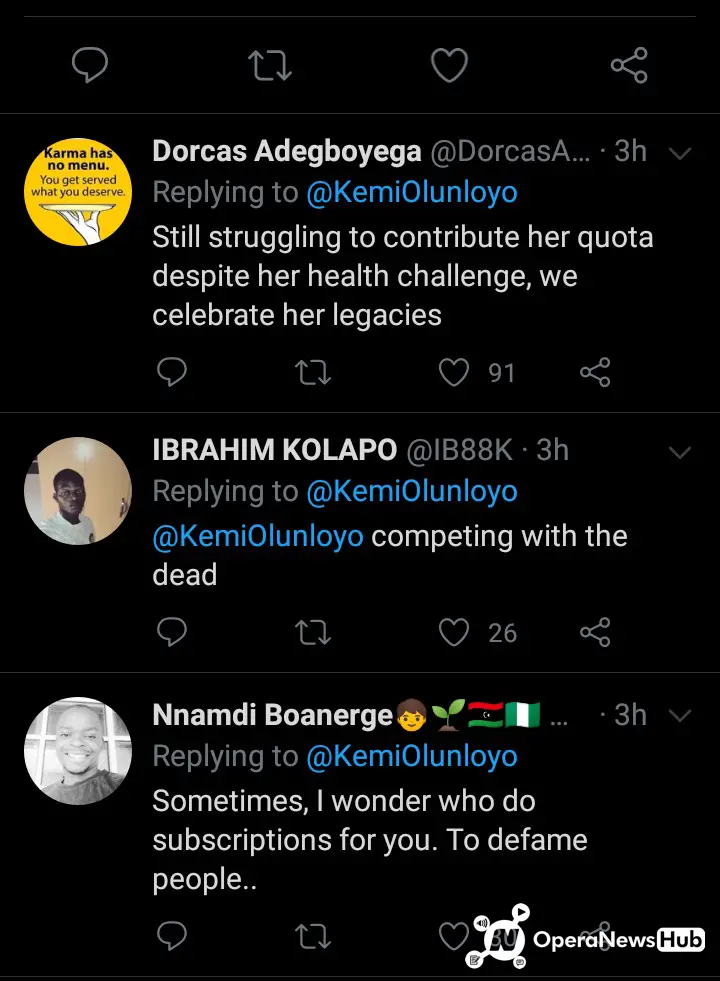 .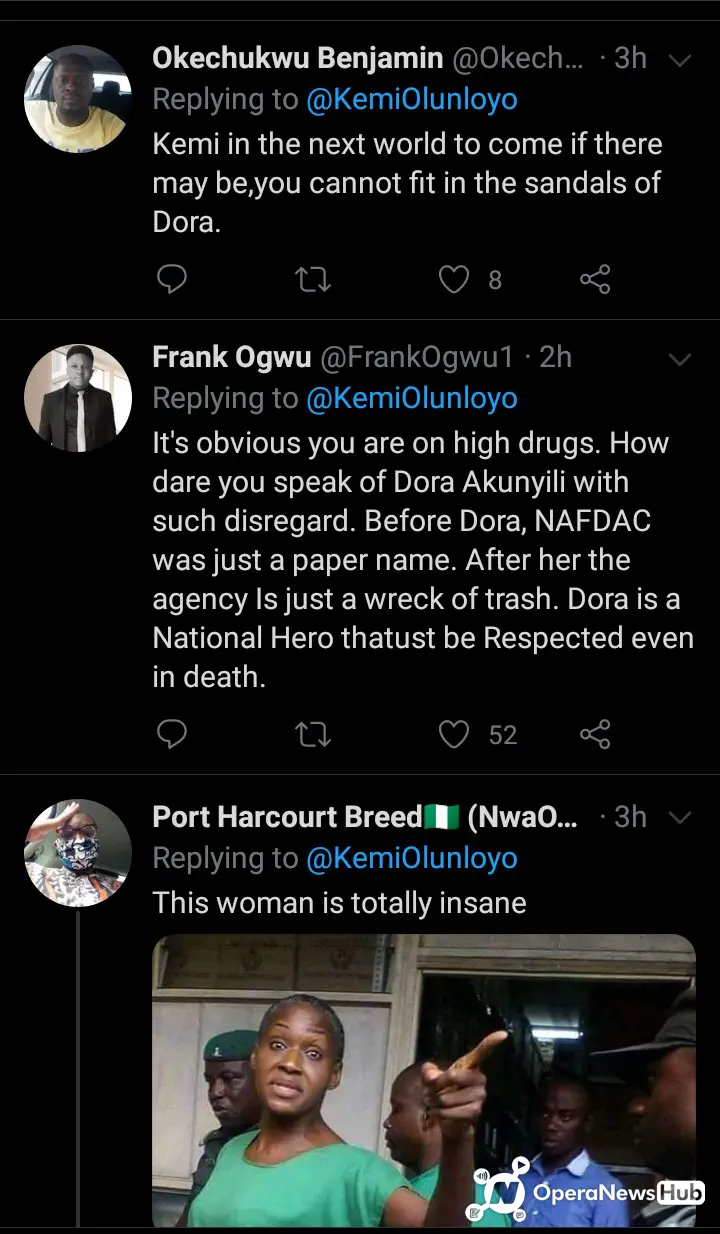 Facebook Comments