"How My Inability To Control My Anger Led To The Untimely Death Of My Wife", Husband Reveals
A man named Darlinot Chinedu has taken to a Facebook group to narrate how his wife died because of his anger and pride issues.
According to his story, he and his wife had a minor argument over breakfast issues on a Monday morning. What made him angry was because of the way his wife spread butter on his bread.
He stated that it was quite rough and unpleasant to the eyes. He then corrected her in a very loud and harsh voice which sounded bad.
His wife tried to apologize to him but because of pride he didn't even bother to listen to her at all. Unfortunately what ended the whole matter wasn't good at all.
Read the full gist below: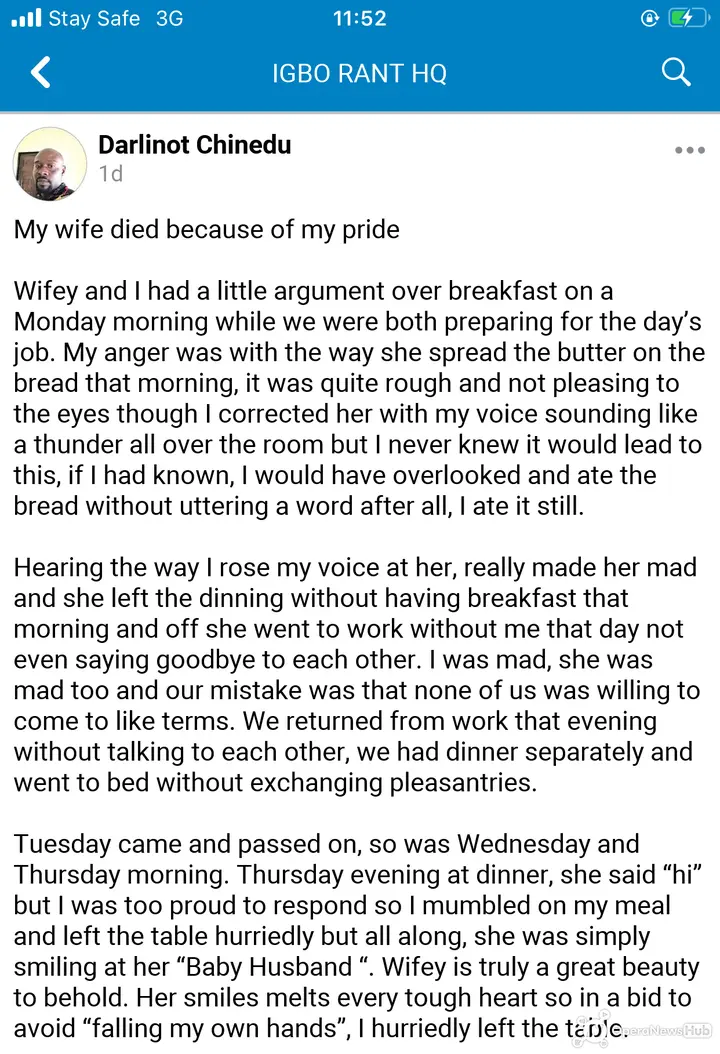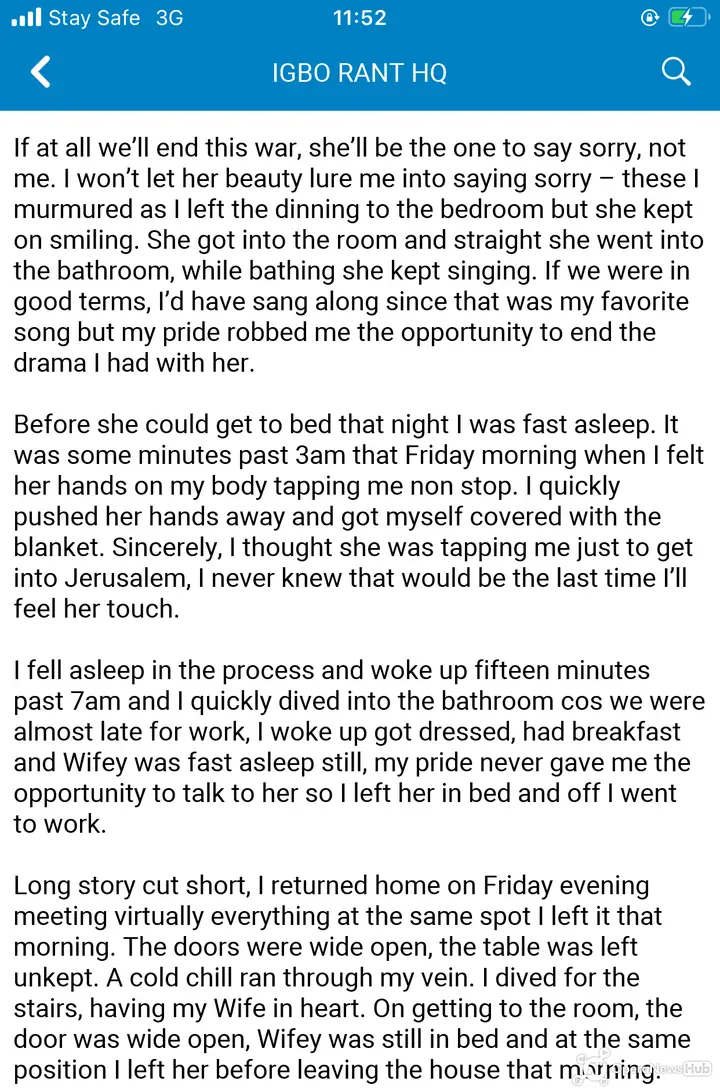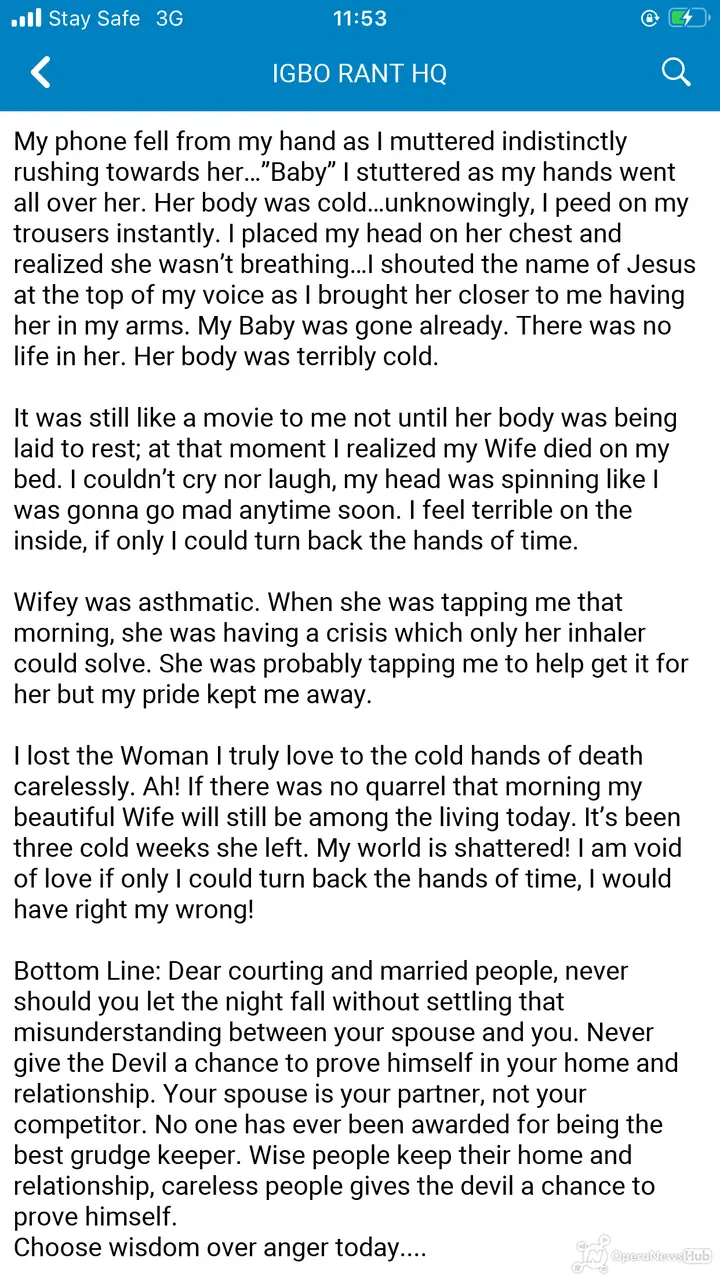 Facebook Comments