Enter Into Isa Funtua's Son, Abubakar Luxurious Lifestyle That Married Buhari's Daughter (pics)
The death of Isa Funtua on 20th of July 21, 2020, hit the Nigerian media space and sent ripples of shock across Nigeria. Isa Funta is regarded as one of the greatest forces and back bone of President Buhari. He was one of his closest allies, just like late Abba Kyari. His death hit the president greatly as he yet loses of the pillars of his administration.
Ismaila Isa Funtua OFR, mni was a Nigerian statesman. He served as a Federal Minister in the Second Nigerian Republic. Afterwards, Isa Funtua went into business where he cultivated clients, business associates and friend and extended his interests beyond the normal scope of a businessman and is known as a multi billionaire.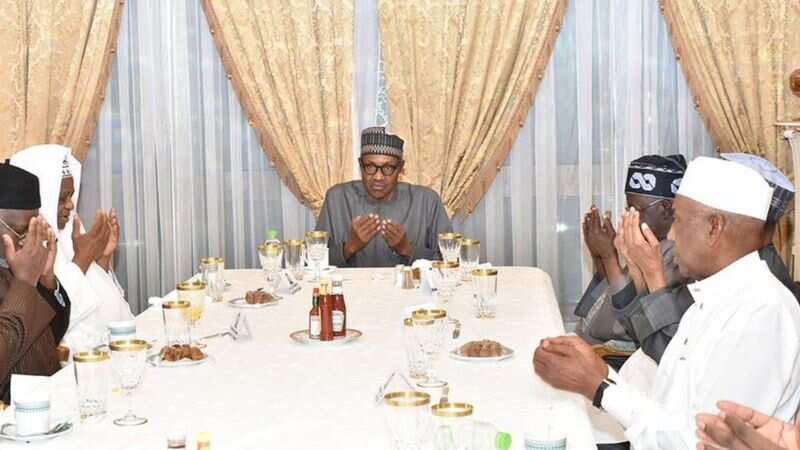 He was a long time personal friend and close associate of President Muhammadu Buhari; and was a very influential figure in the Buhari administration. In fact, he was regarded as a formidable force in Buhari's government together with late Abba Kyari.
When he retired and started doing business, Isa Funtua became a director of several companies. He was the founder of Funtua Textiles Limited and managing director of the Democrat Newspaper. He was also the founder and Chairman of Bulet Construction Company, which is one of the largest indigenous construction companies in Nigeria that is responsible for building several federal buildings. He was a Life Patron and the President of the Newspaper Proprietors Association of Nigeria.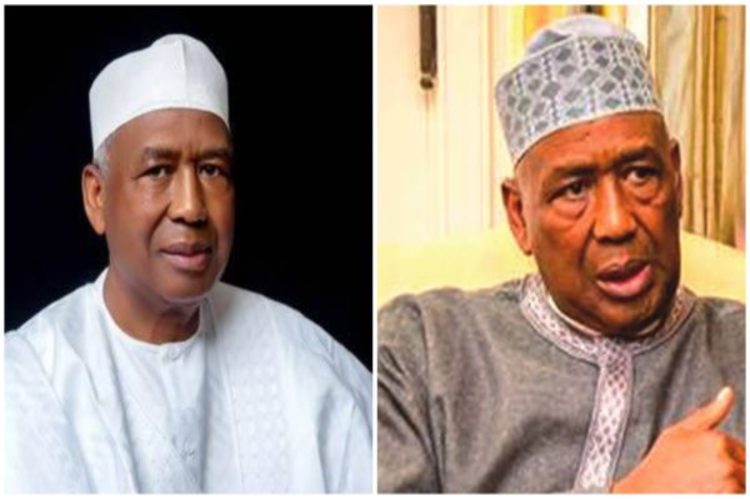 Isa Funtua died after a cardiac arrest in the late hours of 20 July 2020 at the age of 78. A source close to him revealed that Isa Funtua told his family that he wanted to go and see his doctor but would visit a barber first and actually drove to the hospital by himself, so his death came as a shock to everyone.
He is survived by his close family and children. One of them is his son, Abubakar Isa Funtua who is married to President Muhammadu Buhari's daughter, Safinatu.
In this article, we will be focusing on his son, Abubakar the president's son-in-law.
Abubakar Isa Funtua
Abubakar is married to one of the President's daughters, Hajiya Safina Muhammadu Buhari. Hajiya Safina Muhammadu Buhari is the fifth daughter of the President Muhammadu Buhari with his first wife Hajiya Safinatu who died years ago.
Safina who is also nicked named Lami has Zulaihatu, Fatima, Musa Nana Hadiza as siblings.
Safina has two children with Abubakar, namely Isa (Khalifa) and Isma'ila (Fahd).
Abubakar Isa Funtua contested in the last election for the governorship of Katsina State under All Peoples Congress, APC but lost in the primaries to the current Governor of APC, Aminu Bello Masari.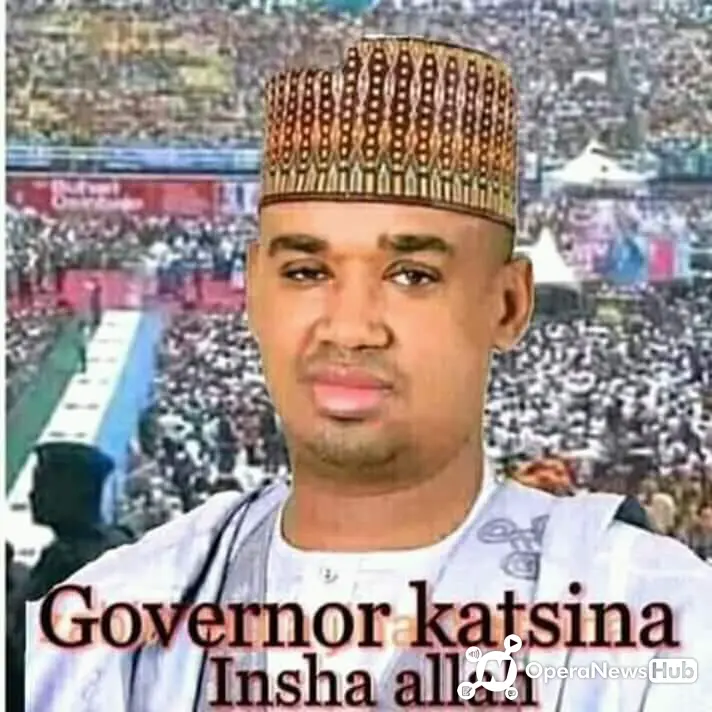 A lot of people expected that he will get the ticket for APC during that election because of his father's influence and their closeness to the Presidency. Unfortunately, he lost in the primaries.
However, it is hinted by his close pals that he is preparing earnestly for the position of the Governor of Katsina State come 2023.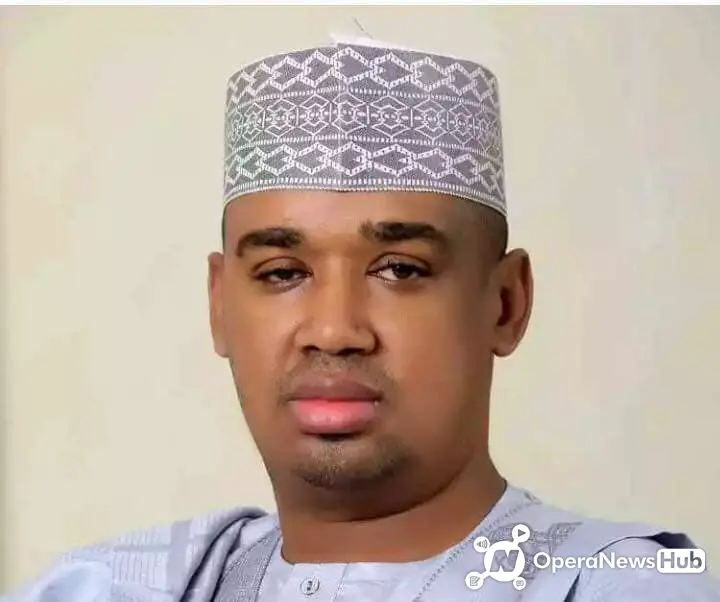 Looking at the handsome son of Isa Funtua, Abubakar, he is wealthy and rolls in same multi-millionaire circle with Yusuf Buhari, President's son who recently crashed his N56m power bike.
Abubakar also loves power wheels and fast cars. Last year, there was buzz on social media when it was revealed that a Lamborghini Aventador was flown into the country through the Emirates and people wondered who owned it.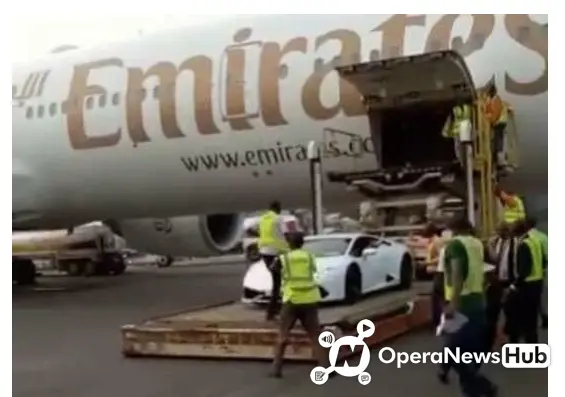 If you can recall, last year, there was a viral video of a white Lamborghini Aventador coming down from Emirates flight from Dubai that made the social media to be on fire as nobody initially knew who owned such an expensive car.
Described as one of the fastest cars in the world that can take you to anywhere you want within minutes, the Lamborghini Aventador is indeed a ticket to global fame. You can count on your fingertips few people around the world that own this wonder-on-wheels.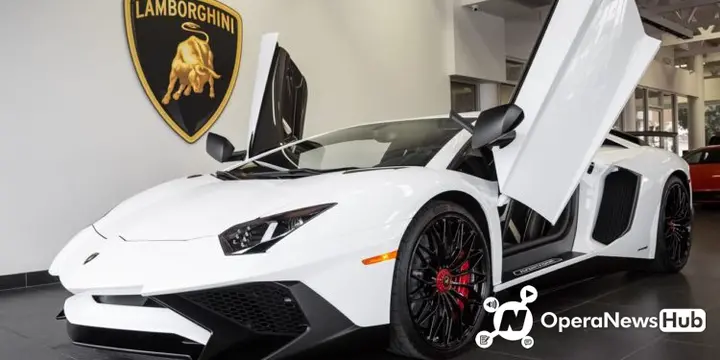 Well, according to a report written last year by This Day Newspaper, this super-fast car, which base price is a whopping 450, 000 dollars, is comfortably nestling in the garage of super-rich son of a rich father, Abubaker Isa-Funtua.
The report said Abubakar is treated like royalty wherever he goes. He doesn't do things by half measures. He has money and knows how to put it to good use. His home in the sedate, upper crust area of Abuja draws a lot of attention but he is not known to be an arrogant person but very friendly indeed.
With the death of his father, who was basically his pillar, will he be able to sustain the legacy is father left behind as a political juggernaut and carry on from where he left off? Well, time will tell!
Facebook Comments