BBNaija: "Physical Attraction Won't Last Long In Relationship" Is Kiddwaya Warning Erica About Himself? (pic)
Weeks after Laycon told Erica he needed a space, and this made the pair not to talk for a while, but they finally ended that after Erica approached Laycon in which Erica felt that Laycon is cold & hostile towards her. She doesn't mind the space but is not happy about the attitude.
She gave instances where he had acted in a mean way. Laycon later apologized & claims it's subconscious. She wants him to give a reason and She doesn't want to be made to feel like she has done something wrong. She says she won't talk about it again since he's not giving her the right response and doesn't want an apology just clarity.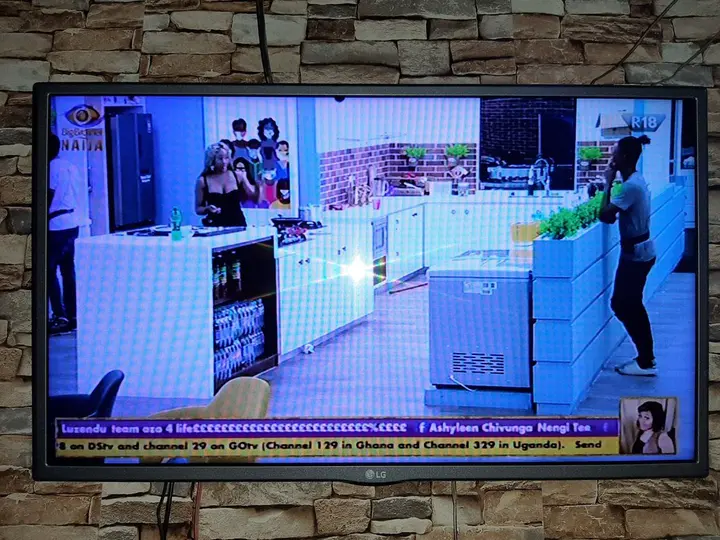 Shortly after the conversation, Erica and Kiddwaya had a private conversation in the head of house lodge in which Erica asked Kiddwaya to advice her on the situation and Kiddwaya had this to say to her when choosing a man.
Kiddwaya : I hope you don't look at a physical attraction because it don't last, and that's it because, it's like they just like your body, eyes or just like your ass or whatever
Erica : like you
Kiddwaya : huh? Like me, oh common(then he blushed it off) so, they lack in important areas very important areas because, when going into a relationship, so look out for those things and look at out for those guys.
Erica: I know
Kiddwaya : I know you know, Every girl knows till they don't know again. So just keep it in your mind.
I'm all for girls man, people don't understand That I'm all for girls, I'm all for girls, I'm a more feminist, I'm for women empowerment, I'm all for women happiness, that's why I flirt that's why I'm a smooth talker, that's why I make u smile, that's for wanting me around, I love to make women happy, I grew up with women, so For me is like, one strange power mhenn to care for women, because they cared me for 9 months, grew me up for 16years, a woman grew me up for 16years of her life, is it 16 or 17 years, yeah 16 years of all her life and still cares for me and one will care for me till I die No, women are so amazing that's why I love them.
I love them, yeah that's it.
Erica : but you were still the one that told me you were nonchalant about your last relationship, you were not serious in getting into a relationship, or
Kiddwaya : yeah and will tell you the reason That's because, she was too good and I wasn't ready.
Erica : and you guys just ended it.
Kiddwaya : naa that wasn't the thing, she was ready for marriage and I wasn't, I was 21 by then and I wasn't that matured but when I was matured enough I came to Nigeria, me coming to Nigeria I thought it is wise to let her be happy whiles she was there back in The UK Because I didn't know what she will do there. So, I ended everything for her to be happy.
Facebook Comments