BBNaija: See How Housemates Evicted Praise (pics)
Praise has been evicted and it was based on how the housemates voted. The Organiser has just released how it went.
Big Brother Naija Eviction took place tonight as Praise was voted out. Big Brother voting formula since the beginning of this season 5 Reality Show has been that the housemates would evict other housemates who are up for possible eviction. Tonight, Trickytee, Vee, Praise and Wathoni were up for possible eviction and Praise received the highest votes.
Mere looking at the votes, you would detect successfully that it was a narrow game. Praise had 7 votes and Wathoni had 6 votes. It could have been Wathoni because Housemates always do this voting under uncertainties. Most times, it is a name that comes to their mind immediately they mention.
Unfortunately, Praise, whose vibes and energy in the house recently have been quite fascinating was evicted. It is also unfortunate too that his fans didn't save him this time around by voting massively for him. He had the least votes for the Housemates possible for eviction.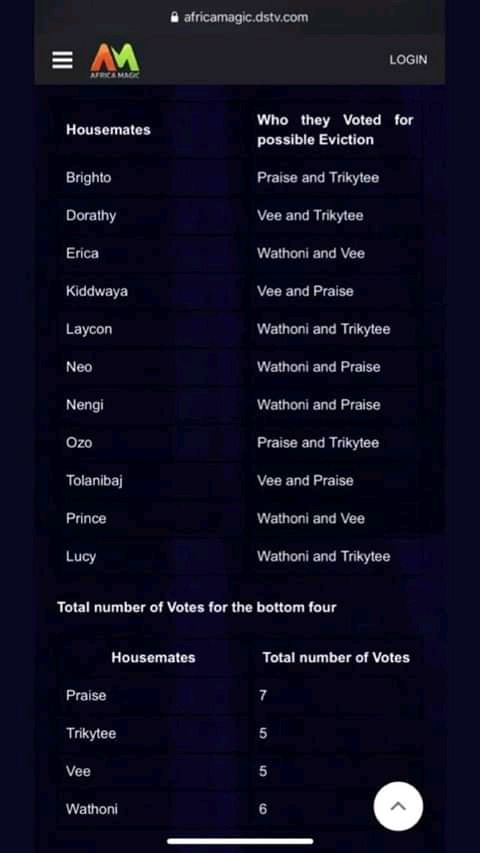 Facebook Comments