Sad & Painful !!! Jacob Blake Is Paralysed Waist Down After Police Shooting
A father of six lay in a hospital bed Tuesday, paralyzed from the waist down after being shot in the back by Kenosha police, as his family called for justice and asked for prayers.
Jacob Blake will need a miracle to walk again, they said. 
The bullets pierced his abdomen, shattered some of his vertebrae and severed his spinal cord, his family's attorneys said Tuesday. He suffered damage to multiple internal organs and will require more surgeries.
The police shooting led to protests and violent unrest in Kenosha, Madison and other cities across the country, echoing those prompted by the deaths of George Floyd in Minneapolis, Breonna Taylor in Louisville and numerous others. Residents and business owners in Kenosha spent much of Tuesday sweeping shattered glass, nailing up plywood and taking stock of burned buildings. Hours later as night fell and the city's curfew passed, protesters and law enforcement were again facing off at Kenosha's courthouse.
The Black Lives Matter protest was reignited after a 29 year old Black Man Jacob Blake was shot eight times in the back after getting into his car in front of his children witnessed it all happen, which is one of the most heart shattering parts of this story.
Fortunately, Jacob Blake survived the shooting but his father is officially confirming that life-changing damage was done to his son, stating that he is paralyzed from the waist down.
The shooting took place on Sunday afternoon as police responded to what was described as a "domestic incident." Blake was reportedly breaking up a verbal altercation between two women just after 5 PM. The clip is currently making rounds on social media.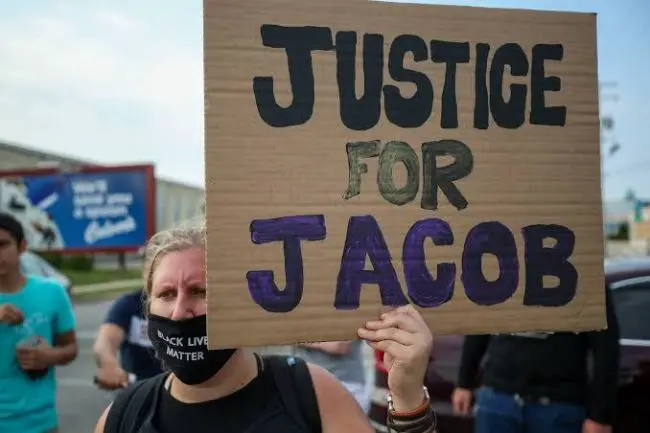 "I want to put my hand on my son's cheek and kiss him on his forehead, and then I'll be OK," said the elder Blake about his son's shooting. "I'll kiss him with my mask. The first thing I want to do is touch my son."
Blake's father added that there are now "eight holes" in his son before confirming the possible permanent damage that he has from the incident. Blake is reportedly paralyzed from the waist down and doctors are not sure if the injuries are permanent yet.
"What justified all those shots?" Blake's father asked. "What justified doing that in front of my grandsons? What are we doing?" as reported by Chicago Suntime.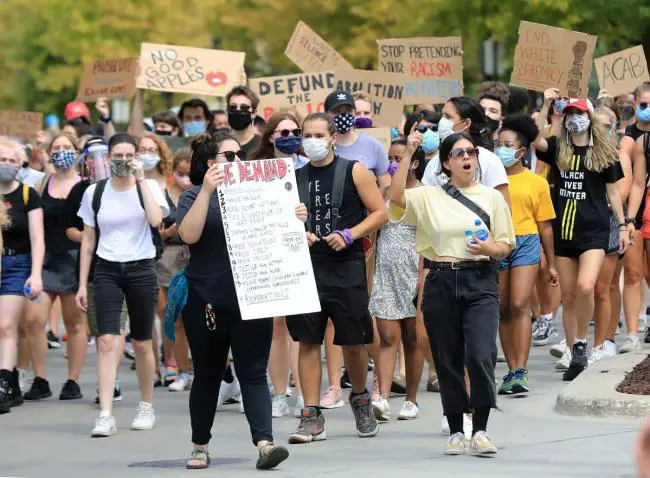 Facebook Comments