Stop Spreading Lies!! Nigerian Doctor, Bimbo Bamgbose That Died From Cosmetic Surgery In Turkey Got Her Husband's Consent (pics)
Family members of Nigerian woman that died have debunk news about her death
Abimbola Bamgbose, a 38-year-old Nigerian doctor has died in Turkey after undergoing a cosmetic surgery leaving behind 3 children and her husband.
Many people have reacted to her death. Some said she didn't inform her husband about the surgery that she lied that she was going to Turkey to shop for her birthday.
Nigerians has been given unsolicited advice since the news of Abimbola's death came online and different version of her story has been flying online.
In order to clear the air, Her family members have come out to set the record straight. It was reported that as against the rumours being spread, Abimbola's husband knew that she was going for surgery.
One of her cousins also said she didn't went for the cosmetic surgery because of her look but because she has an underlying health issues that needs her to shed weight from her tummy region.
It was also reported that Abimbola was a medical doctor who graduated with distinction and as such, she understand the procedures she was going for and wouldn't have signed the form if it is something that threatens her life.
Her family members urged Nigerians to please make sure that they confirm whatever news they hear before spreading it especially when it involves death of a loved one.
Cosmetic Surgery is a very complicated type of surgery as it's bear a very high risk, and it's side effects might be severe leaving many botched, or with future health condition as some usually does during the process.
It is unfortunate that she died in the process, however Liposuction is a slightly risky process, and such a delicacy surgery could resort to untimely death if anything goes wrong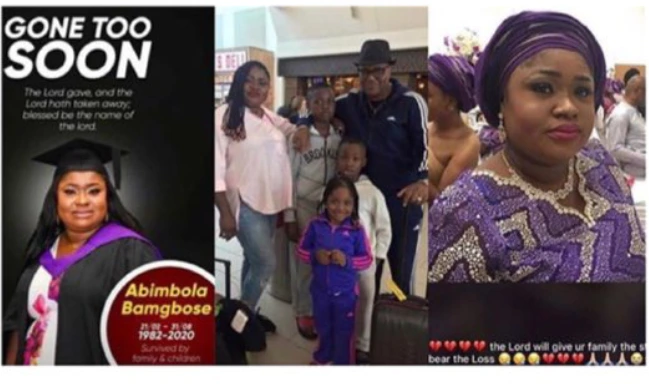 The 38 year old Nigerian Doctor undergone her surgery at a Cosmetic Clinic in Turkey where she had died from the process.
Her cousin in setting the record straight, said what we could do is to create awareness and enlighten people of the danger of Liposuction, rather than spreading lies tarnishing the image of the deceased.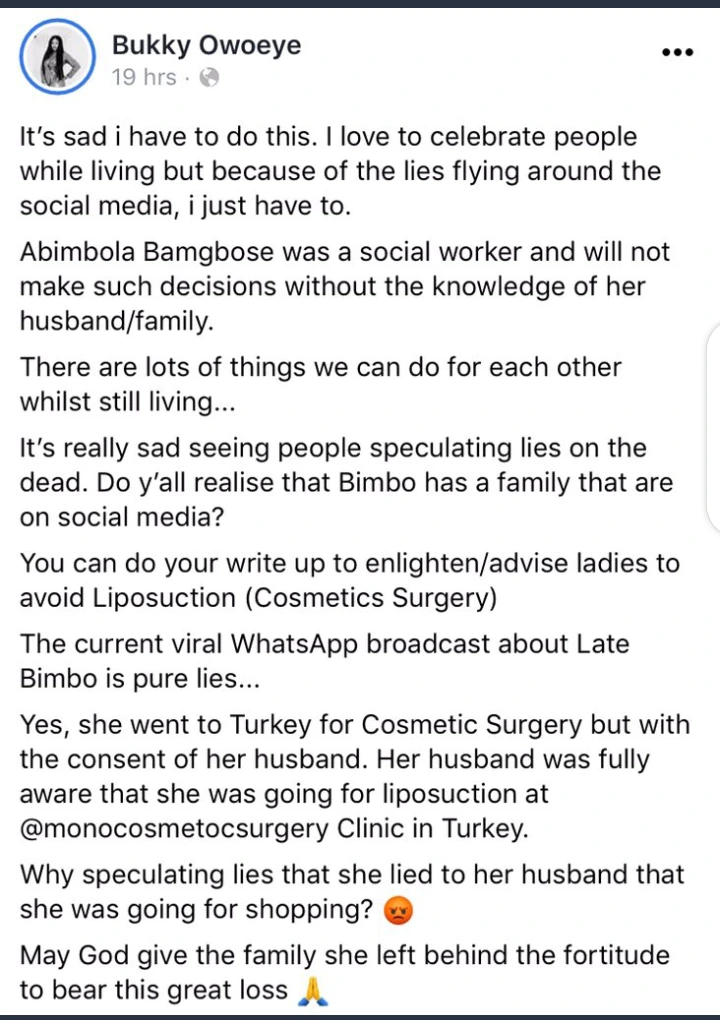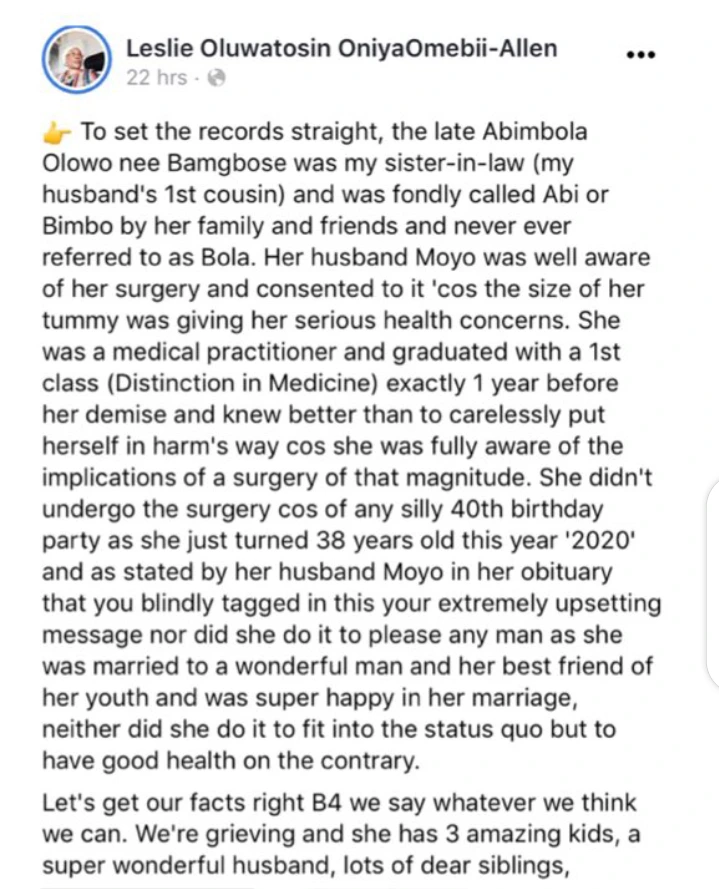 The 38 year old doctor is a mother of 3, and has an amazing family, may her soul rest in peace.
Facebook Comments