You Won't Be Recognised As A Leader In PDP, Return To APC, Ize Iyamu Begs Obaseki
The All Progressive Congress flagbearer in the just concluded gubernatorial election in Edo state, Pastor Ize-Iyamu has appealed to Governor Godwin Obaseki who defeated him at the pools to return to the APC.
Recall than Mr Obaseki polled 307,955 votes to defeat his main rival, Osagie Ize-Iyamu of the All Progressives Congress (APC), who had 223,619 votes.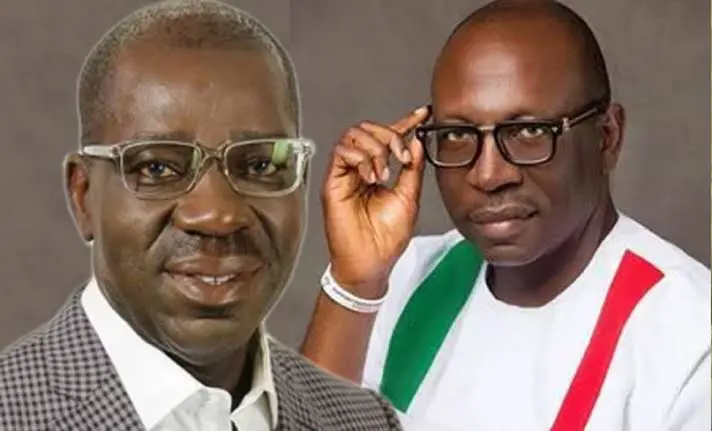 He also won in 13 of the 18 local government areas and thus scored more than 25 per cent of votes cast in two-thirds of the local governments in the state to satisfy the second constitutional requirement to be declared governor.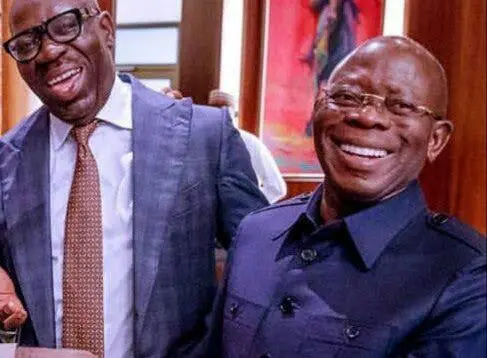 Obaseki won his first election in 2016 as a candidate of the APC, principally supported by Adams Oshiomhole, the immediate past governor and former chairman of the APC. Mr Ize-Iyamu was then the candidate of the PDP.
But in the course of his term as the governor, Obaseki became estranged with Oshiomhole, causing an epic political battle now capped off with his victory today.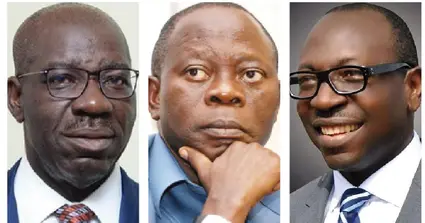 The battle contributed to the fall of Mr Oshiomhole as the chairman of the APC. But Obaseki also could not get that party's ticket and he had to switch to the PDP with his deputy, Phillip Shaibu.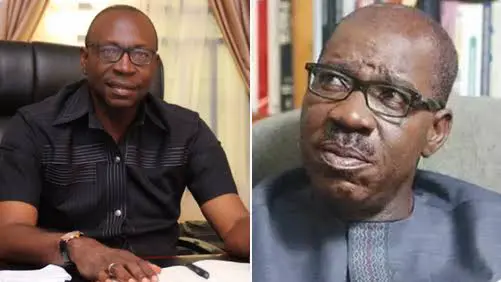 In a recent television broadcast late Wednesday, Ize -Iyamu said and I quote, "We are going to talk to everybody; we are going to bring everybody back. I want to salute my brother, the governor. I will like to appeal to him to return to the party. In every family, we have disagreement.
"Let it not be said that it was this disagreement that pushed him out. I made that mistake before and I have come to realise that it was a grievous error and I will not want him as a senior brother to make the same mistake.
"I will like to appeal to him to set aside his anger and come back. In APC, he is recognised as a leader and it would be difficult for him to be recognised as a leader in the new party he is going."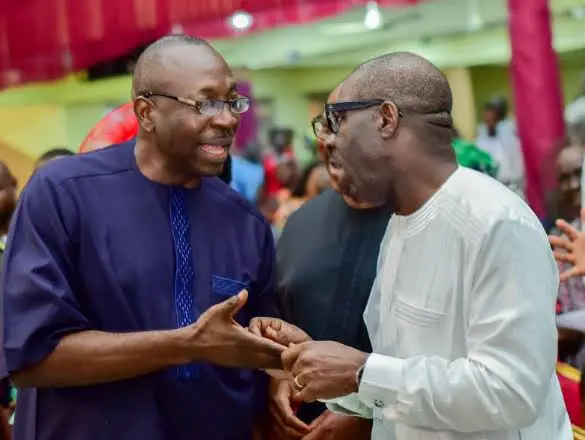 Facebook Comments