Find Out Why Popular Actress, Madam Saje Is Being Consoled By Her Fans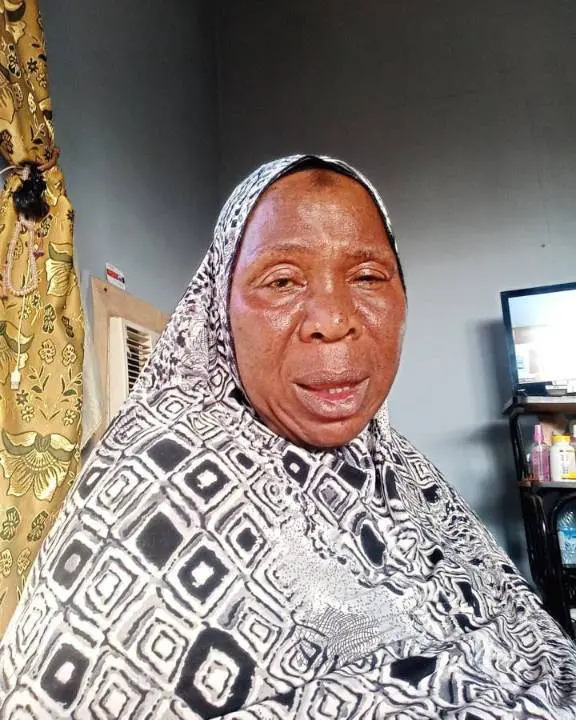 Popular nollywood celebrity Fausat Abeni Balogun, also known as Madam Saje has been recently consoled online by her fans. They took to her Instagram page to console her not to be moody. The veteran actress had earlier on posted a video on her social media page, where she complained that the state of the country is giving her emotional troubles.
The actress claimed that she is deeply in prayers with God to intervene in the situation in Nigeria. However, her fans have taken to her Instagram page to calm her down over the development. They also advised her not to be moody about the events going on in the country. Some of her fans claimed that they are scared of seeing her in such a mood as they have never seen her like that before.
However, some of her fellow actors and actresses in the movie industry have also admonished her not to relent in praying for the country. They gave her words of encouragement for her not to be moody because the situation on the ground calls for prayers, just like she claimed she has been doing.
Devastatingly, a fan of hers claimed that she is not surprised by Madam Saje actions because she is one of the actresses on MC Oluomo payroll.
Fausat Abeni is a popular nollywood actress. She is popular with the stage name, Madam Saje. She has acted in several movies.
See reactions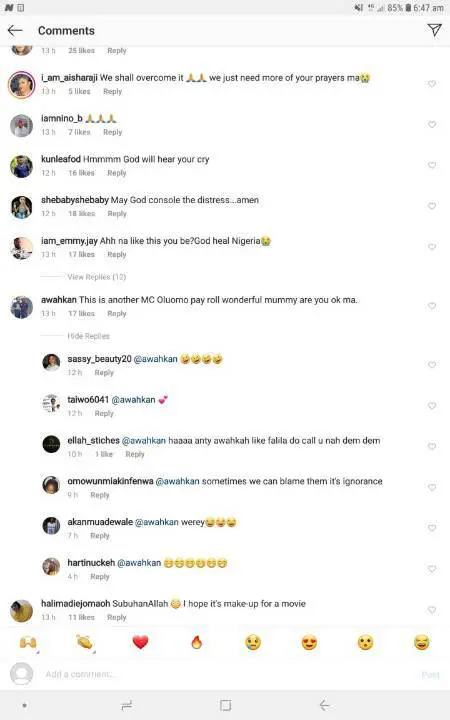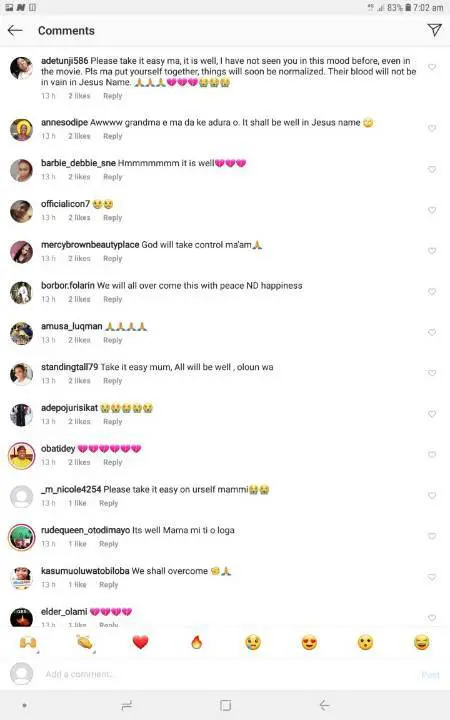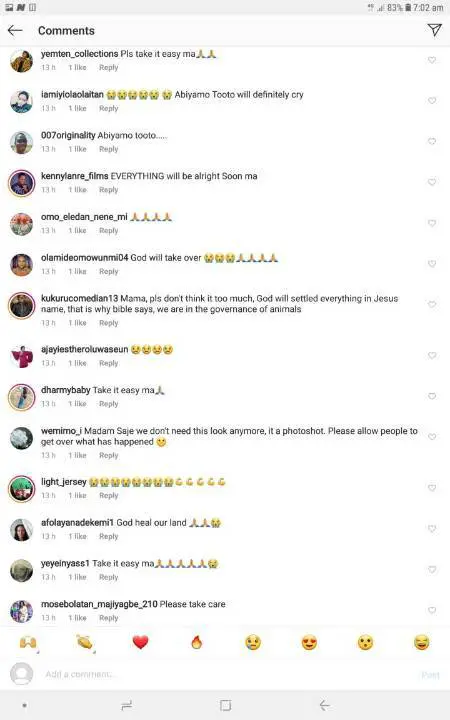 Madam Saje action shows that she is a concerned citizen just like everyone else. May God answer our prayers and bring an end to the situations on ground right now, amen.
Facebook Comments