Fans React To Lilo Uploading Her Video & Tagging Laycon, Are They New Items? (pics & video)
Lilo and Laycon have gotten quite close after the show. But save for a little cute banter here and there on twitter and Instagram, fans are still unclear on if those two are thinking about getting into a relationship.
Although Eric, Lilo's ex-boyfriend in the house mentioned wanting Lilo back in his life, Lilo had stated clearly that she is over him and that she has completely moved on from him. There is also the situation she had a boyfriend before Eric came into the picture, whether that situation is still in existence is a mystery to everyone as she barely talks about this mysterious boyfriend of hers.
Because Laycon has stated explicitly that he likes her, this has made his fans to look forward to a relationship bwtween Laycon and Lilo, shippers have even coined a couple's name for them already.
Lilo seem to also like Laycon as she uploaded a video of herself glittering like gold today on twitter, and quoted what Laycon said about her as a caption for the picture.
See the video below:
She quoted his caption word for word and even included the star emoji Laycon used. Are you thinking what I'm thinking?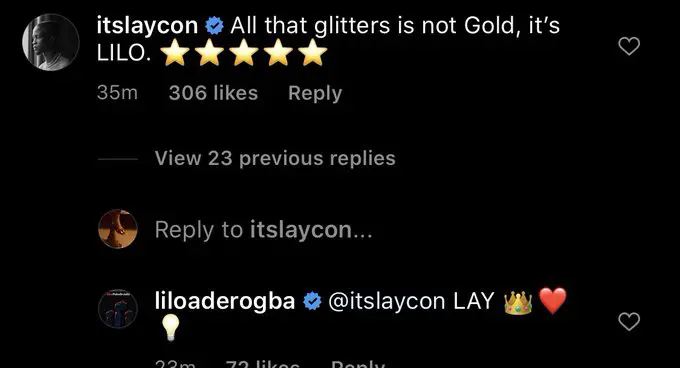 The reactions from both Icons and Lilo lovers are quite interesting to read too.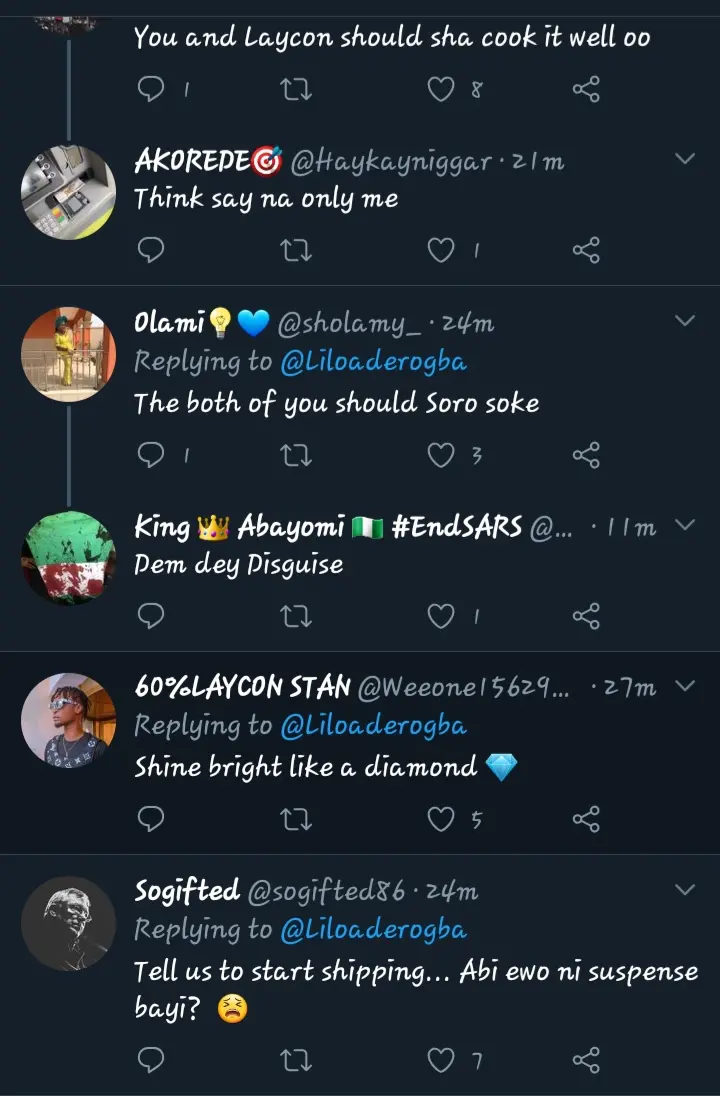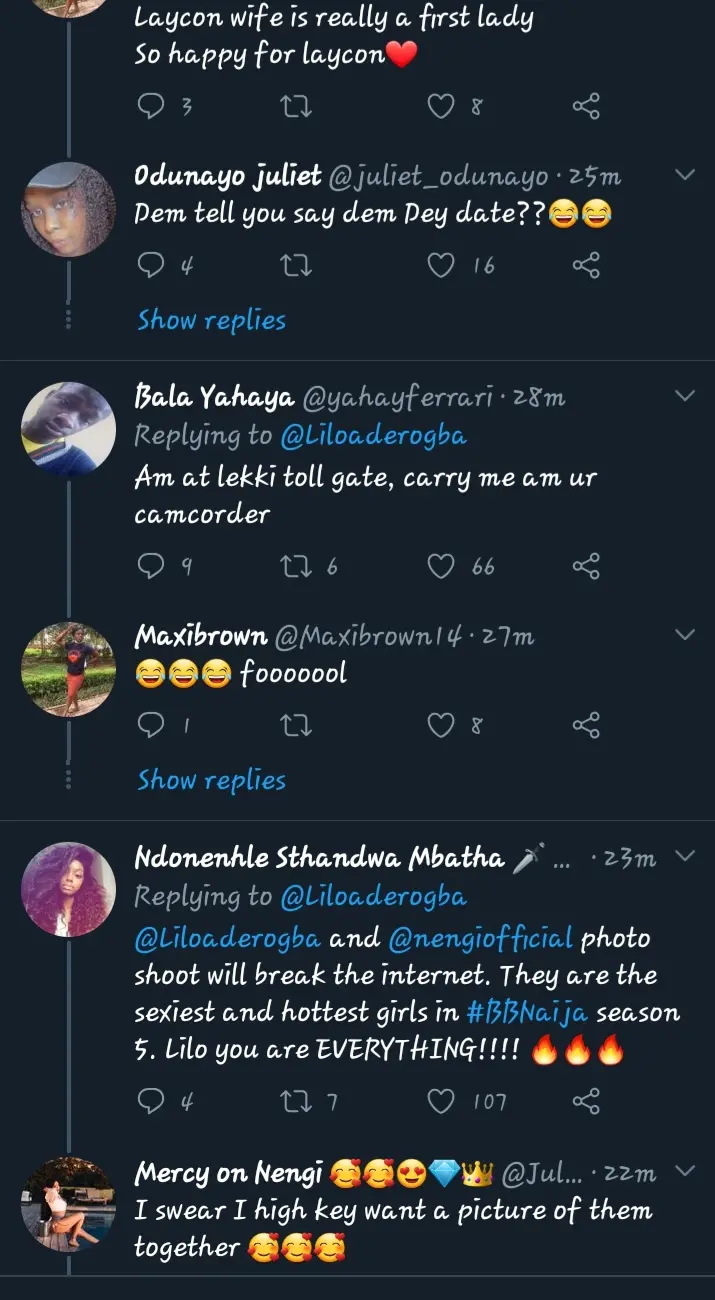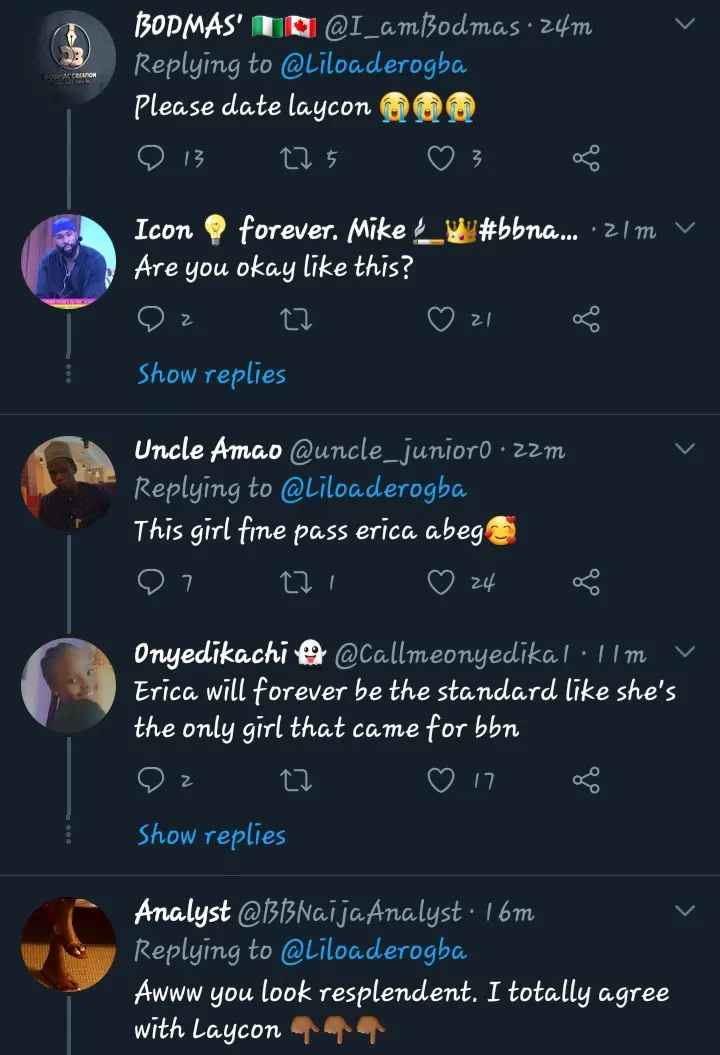 Facebook Comments