Lekki Massacre: "How Can A Minister Be So Misinformed"— DJ Switch Finally Tackles Lai Mohammed (pics)
Exiled DJ Switch has finally replied Minister Of Information and Culture, Alhaji Lai Mohammed over his denial of Lekki massacre that has got people talking for weeks
DJ Switch who has been granted asylum by Canadian government took to her Twitter page on Tuesday to tackle the minister and ask how he could be so misinformed despite being a minister of information.
You would recall that the minister who has been defending the Nigerian government and debunking the killing at the Lekki tollgate said DJ switch who streamed the incident on Instagram live has a case to answer.
The minister accused the DJ switch who is now in exile for fear of persecution of plunging the country into chaos for his live streaming of the event which the government denied to have happened.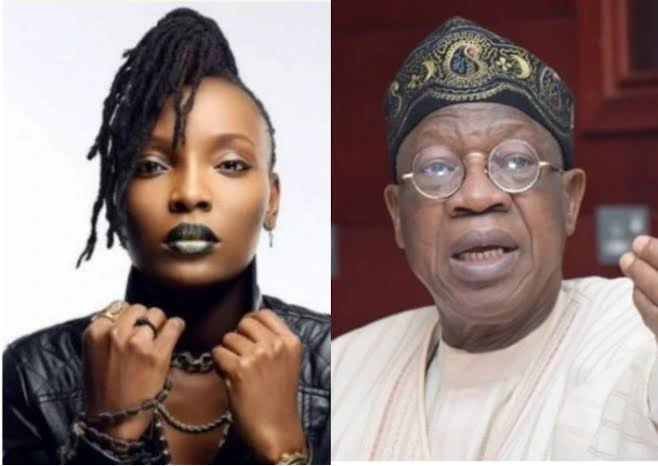 The minister has also petitioned CNN for their investigative reporting of the Lekki massacre that indicted the Nigerian Army of killing peaceful protesters
Facebook Comments