Meet Sylvester Stallone's Autistic Second Son, Seargeoh, Who Is A Movie Actor (pics)
International actor, Seargeoh Stallone is known to many for his exceptional role interpretation in a movie despite being autistic.
Although many do not know much about his private life and family and this is because Seargeoh is an incredibly private person, and hardly any information exists about him and his life.
We have decided to share some unknown information about the talented American actor
Born into the family of acclaimed actor, screenwriter, producer and director, Sylvester Stallone in the year 1979, Seargeoh has won the hearts of many girls and has been sympathized often by them due to his autism. Although, there is no news of him being involved in any affair.
For those who do not know, Seargeoh came into his parent's lives at the height of his father's career. While his father, Sylvester, is a world-renowned actor with famous roles in films such as Demolition Man, Rocky, Rambo, Nighthawks, Creed, and many more, his mother is not as famous. His mother, Sasha Czack, was born on 17th July 1950, in Chester, Pennsylvania. She has a degree in Media Studies from the University of Notre Dame du Lac.
Sasha and Sylvester got married on 28th December 1974. Seargeoh is Sasha's second-born son. Sasha is a photographer, actress, and director. Her divorce to Stallone was finalized on Valentine's day in 1985. In 1982, when Seargeoh was three years old, he was diagnosed with autism. Sasha and Sylvester, unaware of their son's disease, referred to him as their 'silent genius.'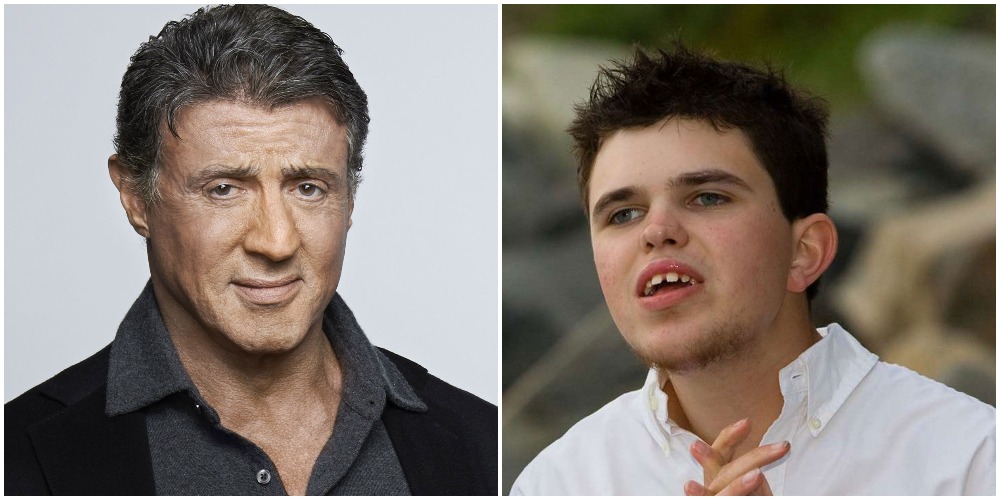 It all started when Seargeoh began to show signs of autism after posing for thecover page of People magazine, along with his father. Sylvester straight away figured out that there was something unusual in his son's behavior. Seargeoh started repeating words, and later started drawing pictures at an age when he was hardly able to walk. After a series of scans and other medical procedures, their family doctor broke the news to them.
His father however ignored every advice that suggested keeping Seargeoh in a medical or special institution. He just kept him with his family and also started to educate him on various things. His family even set up a research fund, administered by the National Society for Children and Adults with Autism. Seargeoh was quite different from other autistic children. He was intelligent in his own right and could perform basic actions. By the age of 10, his condition improved a little.
Facebook Comments