See Pictures From Seun, Former President Obasanjo's Son Wedding To His Heartthrob Adeola
It a thing of joy to give birth to children and train them till they have reached the age of accountability and maturity. Seeing your child get married brings a very undeniable joy in the heart of their parents. This is the situation with the former president of Nigeria Chief Olusegun Obasanjo as he celebrated his son's wedding.
Sean Obasanjo who is the son of the former Military ruler and president of this great nation had earlier today tied the knot with his lovely wife Adeola Shonubi at Harvesters International Christian Center,Lagos state.
The wedding event was held under strict Covid-19 guidelines which include the use of Nose mask. Former president, Olusegun Obasanjo was on hand at the wedding ceremony.
Many friends, relatives, politicians and close associates joined attended the glamorous event. The wedding had important guests in attendance. They included the Ogun state governor Dapo Abiodun, former EFCC boss Nuhu Ribadu, ex-NDDC Managing Director Timi Alaibe, and a host of others.
The Governor of Ogun state joined the bride and groom to dance and share in their joy.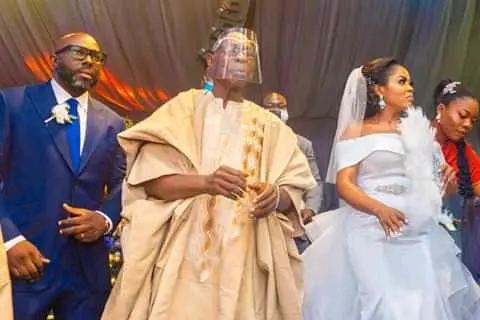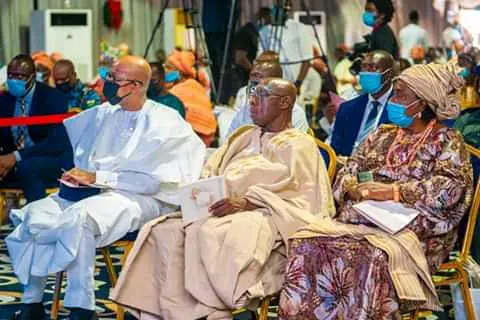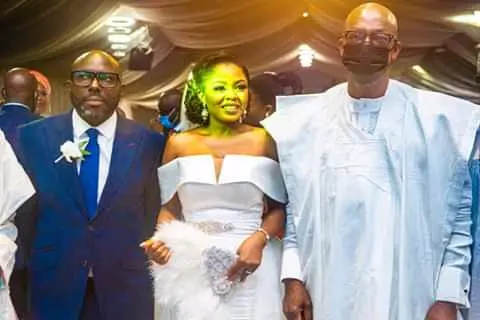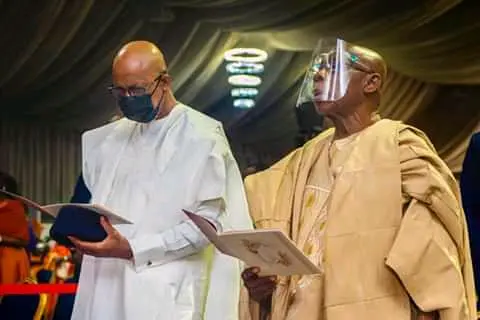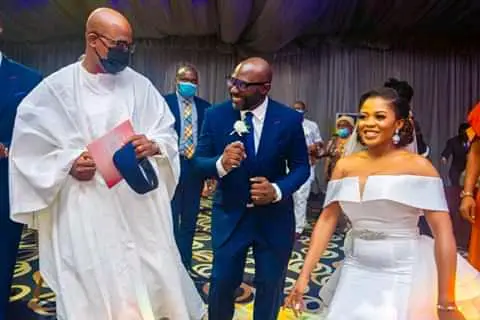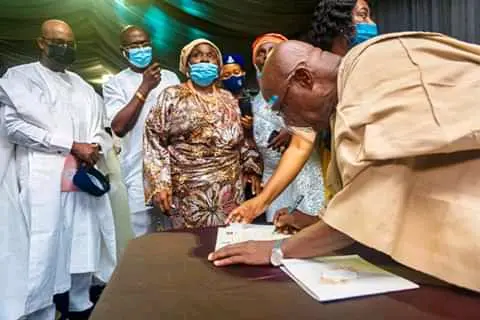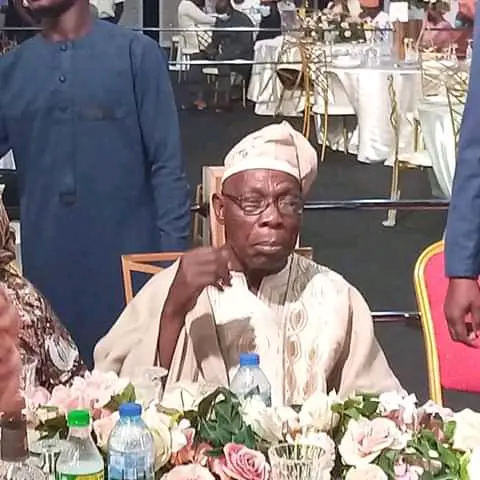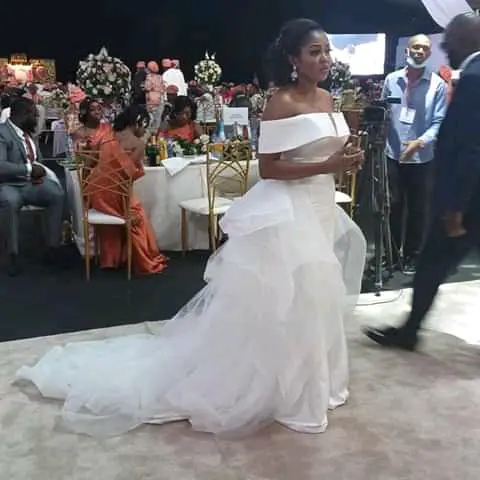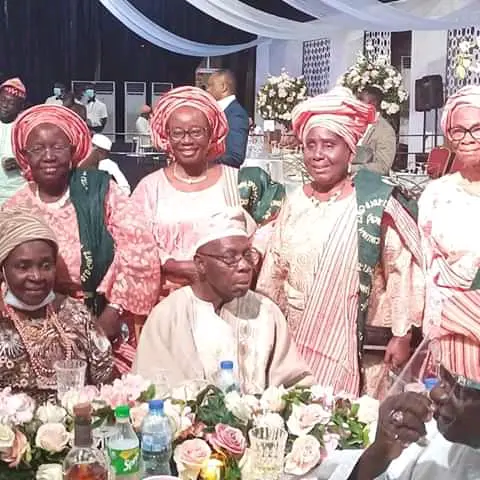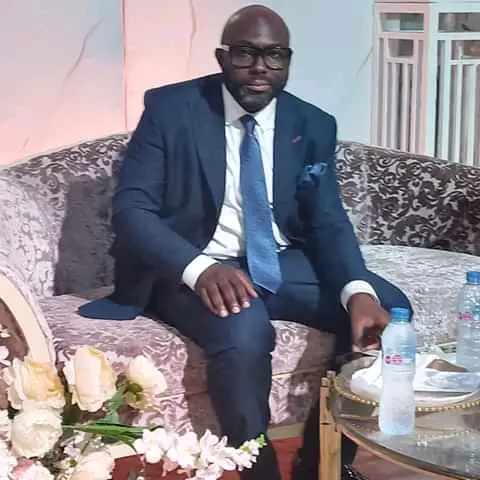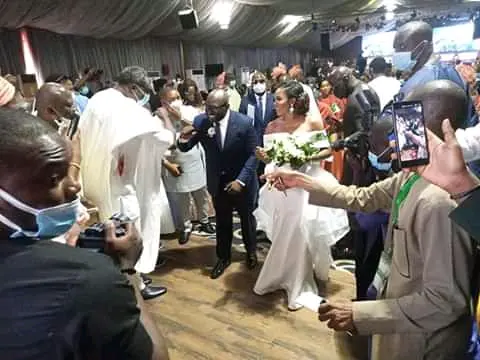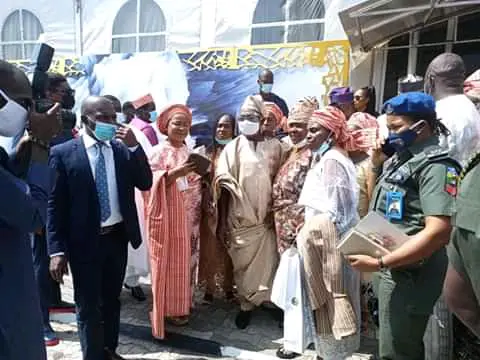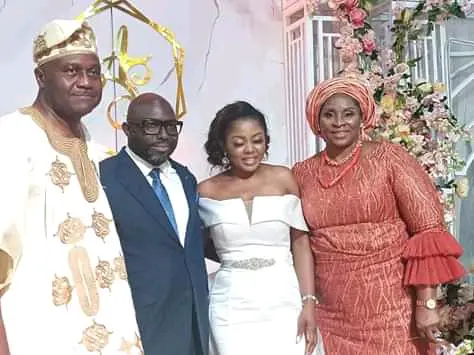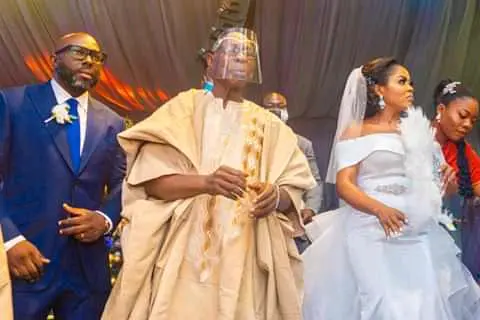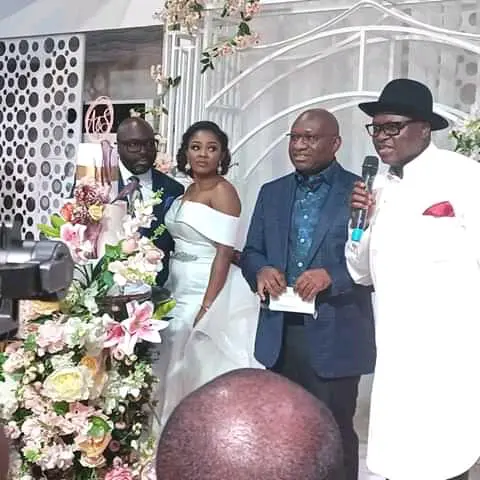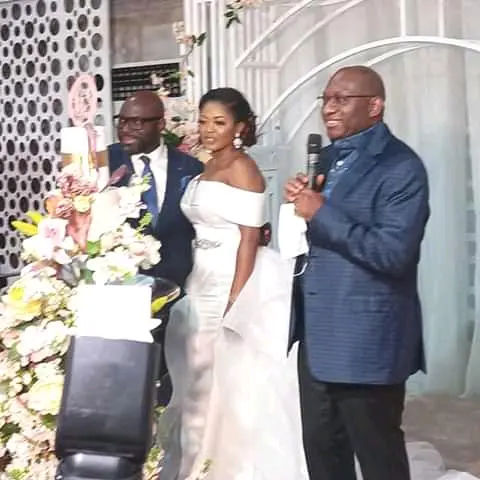 Facebook Comments