Watch The Moment Woman Disrupts Her Husband's Wedding To Another Lady In Abia State, Read Reactions (video)
According to a video that has gone viral, a woman who identified herself as Mrs Blessing Oko Ikpor, was seen disrupting her husband's wedding to another woman in Abia State.
According to the video, Mrs Blessing Oko Ikpor was seen entering the wedding reception with several pictures in her hand which she used as an evidence to back up her claims.
According to Mrs Blessing, she said that her husband, Anthony Oko Ikpor, is a banker at a first generation bank in Abia state. She said that she suffered with her husband when he had nothing and never cheated on him for the whole 17 years they have been married. She added that their 17 years marriage was blessed with four kids.
Further reports started that Mr Anthony was secretly getting married to his colleague's sister before the wife who was hinted by some closer relations stormed the place and disrupted the wedding.
But even after all these, the woman still supported her husband that the other lady has charmed him that is why he is not in his right sense.
This got a lot of reactions that people were thinking how she could blame all these on charm and not her covetous husband.
See reactions below;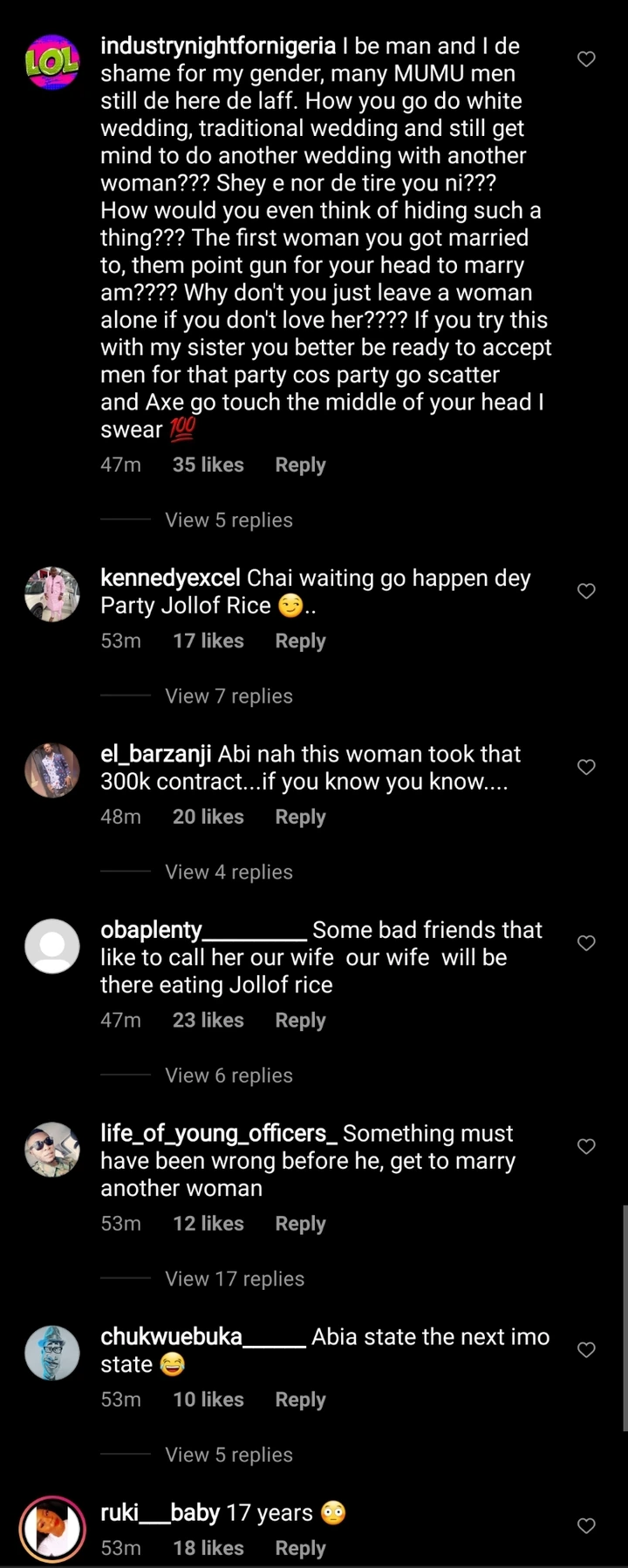 Facebook Comments