"I Will Leave Politics If Trump Loses", Nigerians Blast Adamu Garba For Failing To Fulfill His Promise (se reactions)
Adamu Garba said he will leave politics if Trump loses, but he has recanted
On the 3rd of November 2020, a lot of people said things they will do, if their favourite US presidential candidate loses Election. Adamu Garba was one of them who made a promise for former president Donald Trump.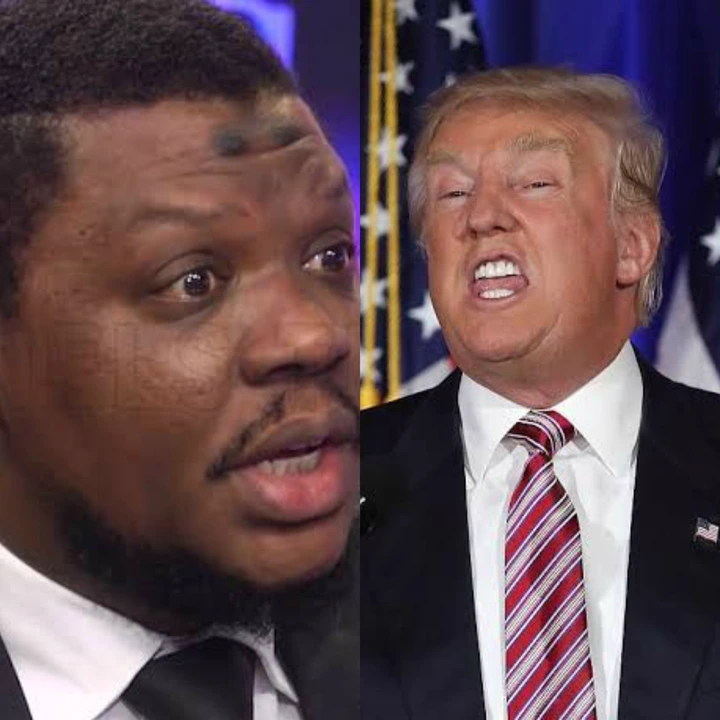 Looking into Garba statement on 6th of January, He said If Trump is not returned as the President of United States for 2021-2024 administration, he leave the political space for the whole of 2021 and refocus on his business and family.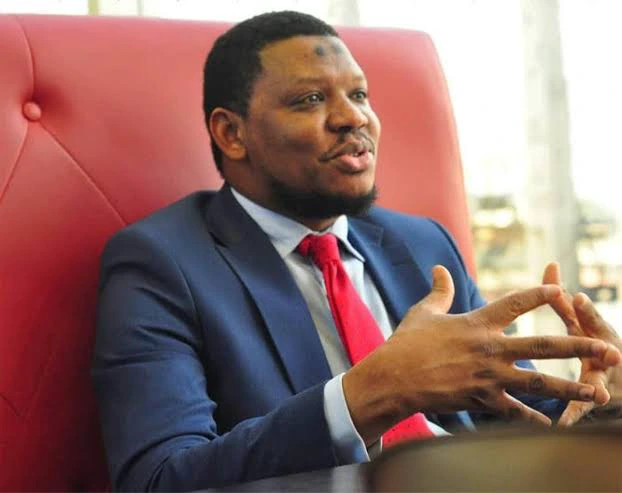 As of today, Garba has redrawn his earlier statement, after Joe Biden was declared the 46th president yesterday.
In his own words: I will do all I can within my ability to uphold the statement below. Where I strayed, call me to order, I am not perfect. I love humanity and our resilience to co-evolve after collusion.Thank you.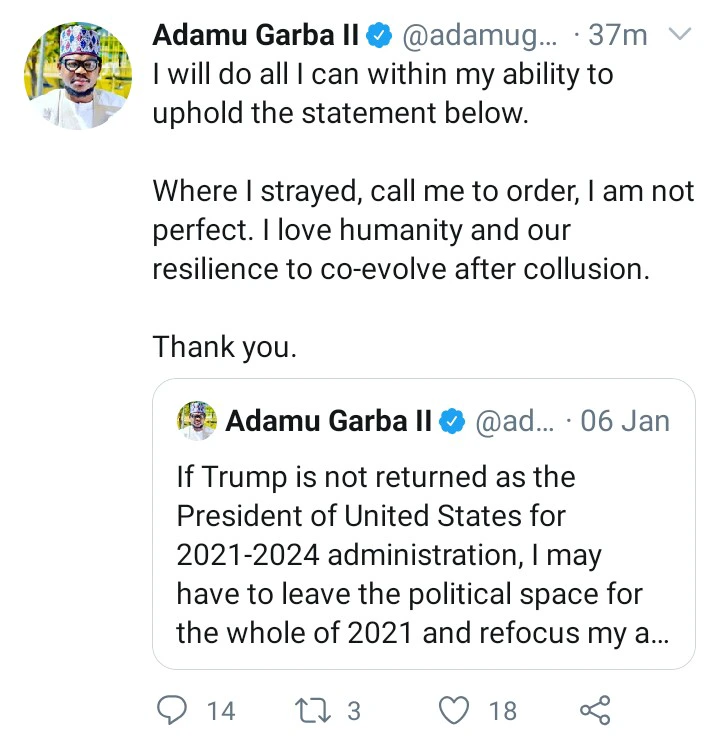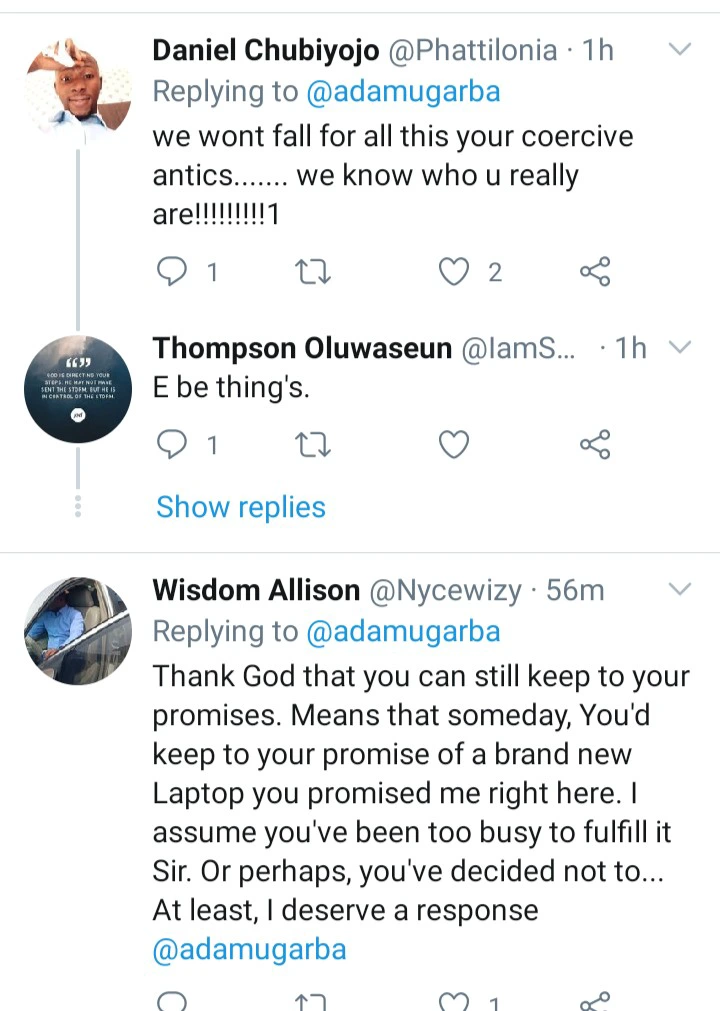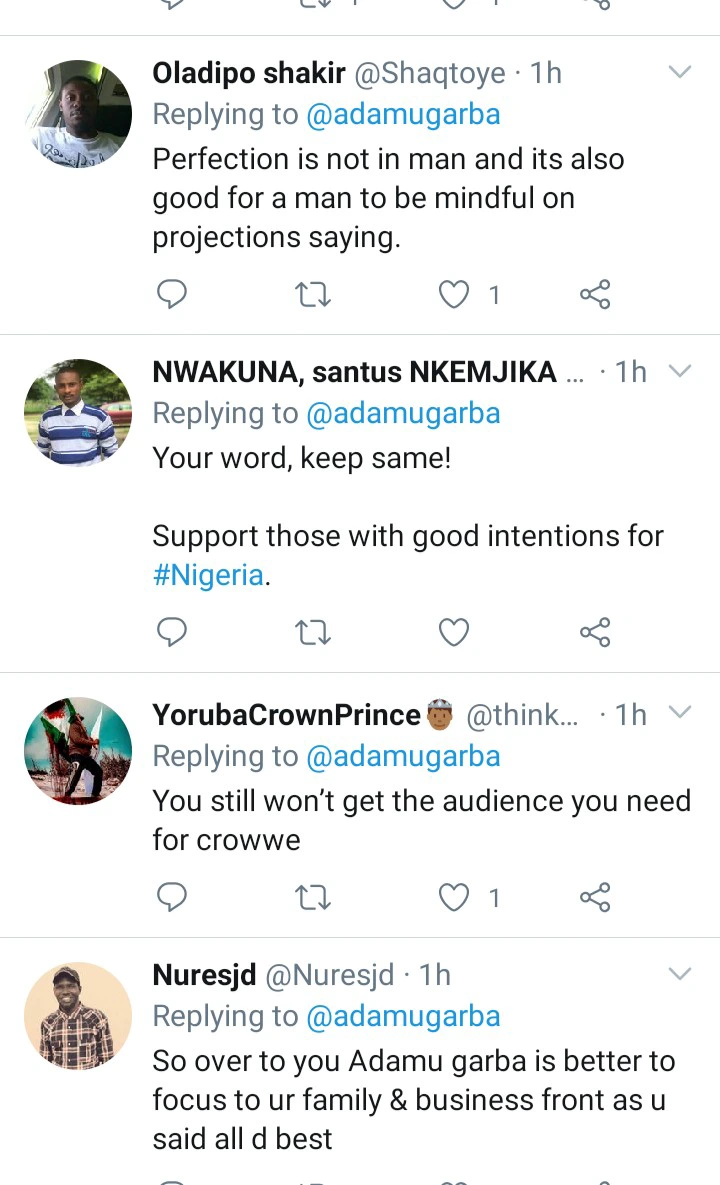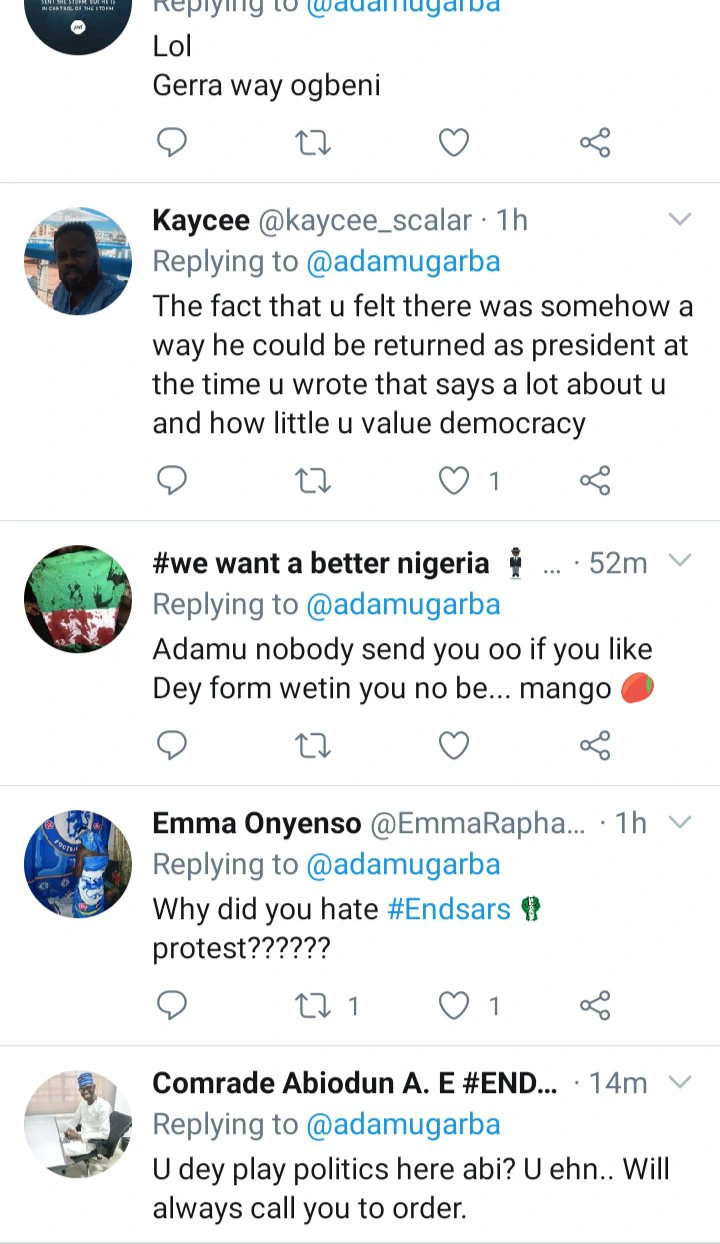 Facebook Comments