Yes I'm In A Relationship With Neo, Vee Affirms (pics)
Victoria Adeyele, who is popularly known as Vee, has recently confirmed that she is in a relationship with another ex-housemate, Emoubonuvie Akpofure, who is formally known as Neo. The ex-BBNaija star made the revelation during an interview with an online TV station, E-Splash.
Responding to a question regarding her relationship status, the singer stated that she is now having a great relationship with Neo which is in contrast to when she was in the house together with him. She stated that she is surprised by the sudden change in their relationship since after their eviction from the BBNaija, because many things have changed. She mentioned that unlike the time when they were in the house together, their relationship has grown stronger despite the fact they have different schedules now.
In her words, she said, "I and Neo are good, better than I even expected to be honest because it is a whole different dynamic when you are in the house 24/7 with someone, and then you come out. We have different schedules and we have to spend most times apart, but I am surprised that we are this good.
When she was asked by the interviewer if she means they are now boyfriend and girlfriend, Vee replied with yes, meaning they consider themselves as a spouse to each other.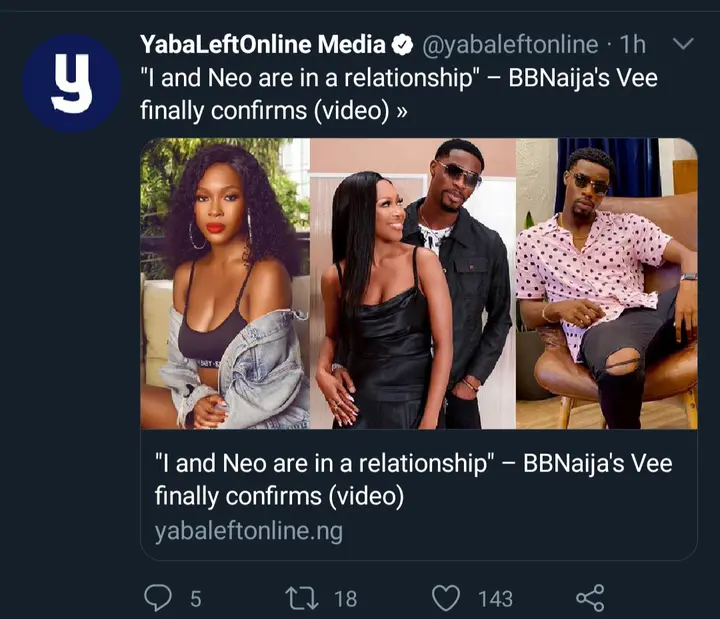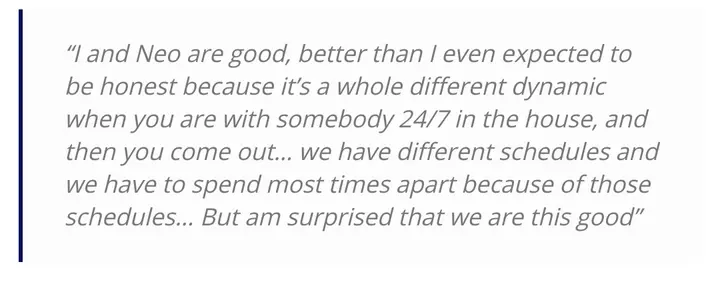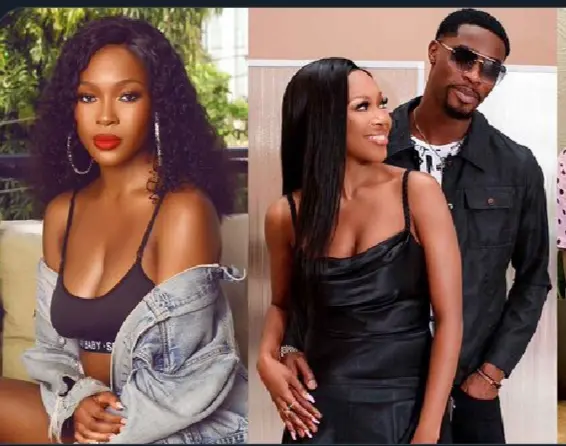 Facebook Comments