The New Chief Of Staff, Major General Ibrahim Was Sacked By Buhari In 2017. See The Story (pics)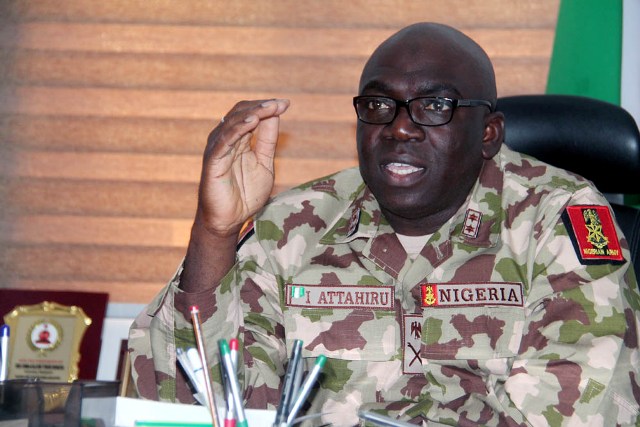 This story was published in on December 7th, 2017.
The reason why he was removed in 2017 is unknown and the same president that approved his removal has now appointed him as the COAS
Nigeria's military has sacked the commander leading the fight against militant Islamist group Boko Haram.
His redeployment to an unspecified post follows a string of attacks by the insurgents, including the killing of at least 50 people in a mosque last month.
No official reason was given for Maj Gen Ibrahim Attahiru's removal.
Army chief Gen Tukur Buratai gave him a deadline in July to deliver Boko Haram leader Abubakar Shekau dead or alive within 40 days.
At least 20,000 people have been killed and thousands more abducted since Boko Haram launched its insurgency in north-eastern Nigeria in 2009.
President Muhammadu Buhari took office in May 2015 with a pledge to beat back the militants.
About seven months later, he declared that Boko Haram had been "technically defeated" after the army recaptured most territory that had fallen to it.
However, Boko Haram has continued carrying out bomb and gun attacks in the north-east.
In July, more than 40 people died during a military operation to free people who had been ambushed in a convoy by the militants.
The dead included soldiers and an oil exploration team.
Maj Gen Attahiru Ibrahim was appointed to lead the offensive against Boko Haram in the north-east in May this year.
He has been replaced with another general, Nicholas Rogers, who led a special military and police force to tackle ethnic clashes in the volatile central region.
Credit BBC
Facebook Comments