Watch Sowore's Babalawo Chanting Incantations in Court (pic & video)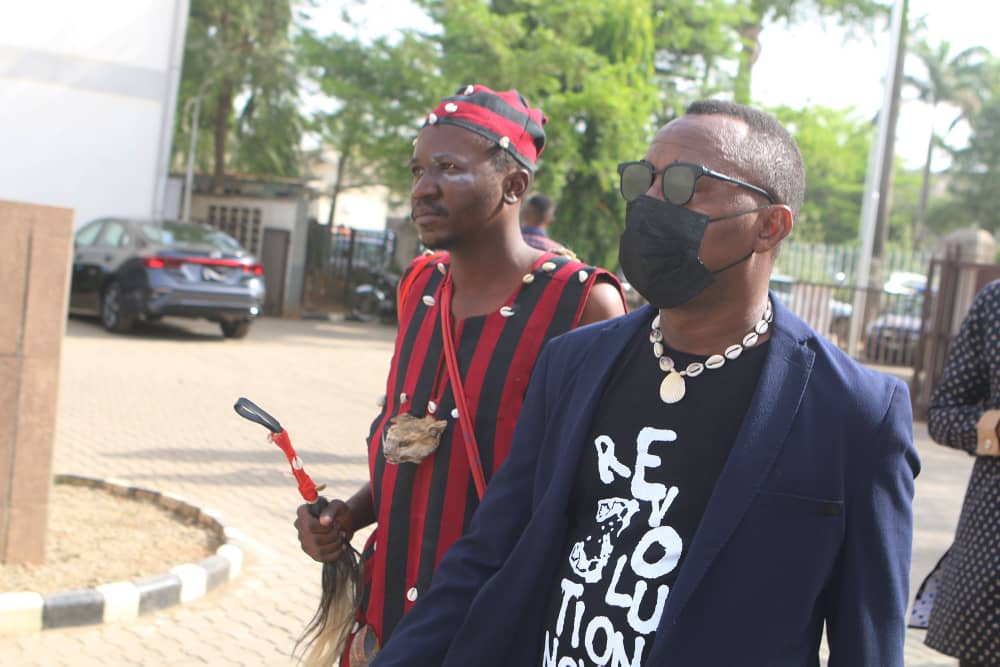 Earlier today we reported the human right activist and former Presidential aspirant, Omoyele Sowore was accompanied by his traditional herbalist or babalawo to a Magistrate court in Wuse Abuja.
Sowore was arrested alongside four others on New Year's Eve for organising a candlelight procession and charged for alleged criminal conspiracy, unlawful assembly, and inciting public disturbance.
While the court proceeding was going on, an eagle eyed camera caught Sowore's babalawo doing his stuff.
Is the babalawo chanting incantation or speaking in tongue?
Watch the video bellow:
Facebook Comments