"I Will Do Anything To Win My Wife Back." Kehinde Oloyede ,Funke Akindele's Ex Husband (pics)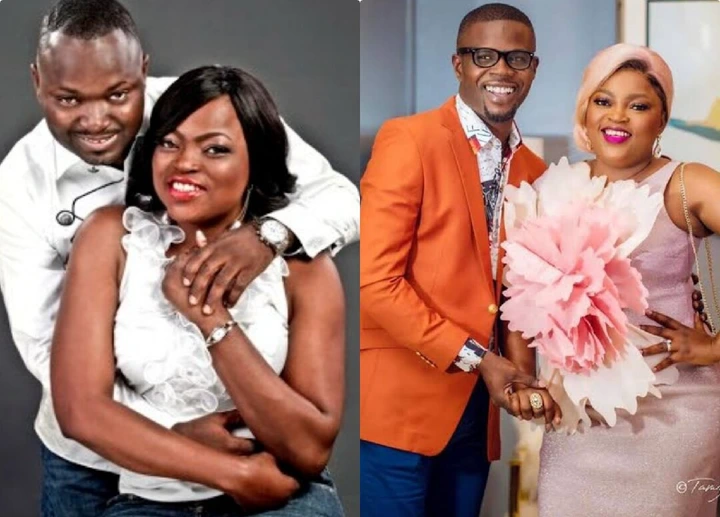 When Funke Akindele's first marriage with Kehinde Oloyede crashed, it was obvious that it took a toll on her. The actress mentioned that her ex-husband abused her and that he even cheated on her. In fact, Funke said that it was so bad that he moved out of their matrimonial house.
Interestingly, one time, her ex-husband Kehinde was said to have combed the nooks and crannies of Ikorodu to locate Funke's dad's house. He even said;
"I will do anything to win my wife back." One of the things Funke said was she respected him but he took it for granted.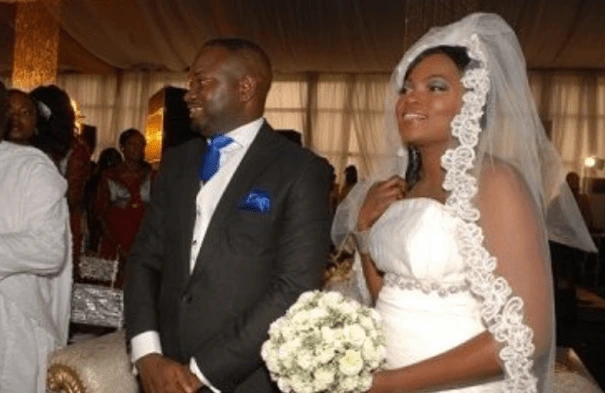 ."I respect him to the end but he chose to treat me that way. He said he wanted to clip my wings." She said
A lot of things were obviously wrong in her marriage as Kehinde's disturbing and haunting pasts repeatedly stared Funke right in the face.
It was also gathered that Funke learnt that Kehinde was expelled from the University of Jos almost as soon as he was matriculated as a student of the University.
It was said that his admission was faulty from the beginning and that since he was sent out, he didn't bother going back to school. When he returned to Jos where he came from, he reportedly found strength in his entrepreneurial skill coupled with the influence and support of his mother, a market leader and successful businesswoman.
With this, he became an estate developer, building chains of shops in Oshodi market. Moving on from there, Kehinde reportedly crept into politics and his popularity soared that he became a well-known grassroots politician and a great mobilizer.
While he was at this, he began a relationship with Funke who had become monstrously popular with her movie, Jenifa and the sequel,
The Return of Jenifa. He was also able to convince her to lead him to the Leader of the Action Congress of Nigeria, Asiwaju Bola Ahmed Tinubu, whom he had assaulted many years ago during the market women leadership tussle between his mother, Alhaja Almaroof and the late Iyaloja General Alhaja Abibat Mogaji.
Facebook Comments