I"m Olosho, I Don't Give A F**k, Reactions Trail This Lady That Had Threesome With Two Boys (video)
In a recent video that went online, a lady was seen sleeping with two boys, and according to reports, the boys are students of Lagos State University (LASU). The lady's face was prominently shown as she had sex with two boys in the viral video circulated on social media.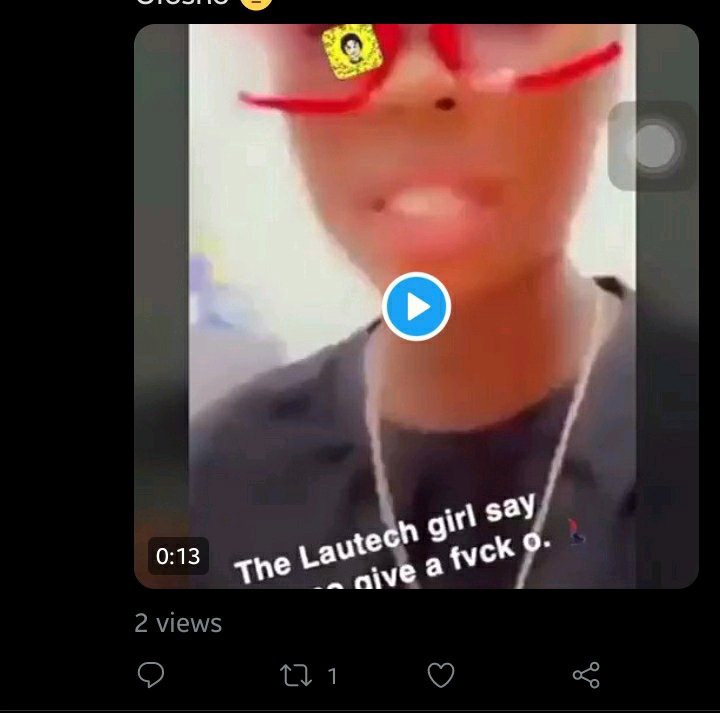 Many people felt it is not fair to the girl by releasing the video publicly that went viral.
However the lady came out boldly to say she's a 'Olosho,' which pays well, of course.
Check out this video
People's responses.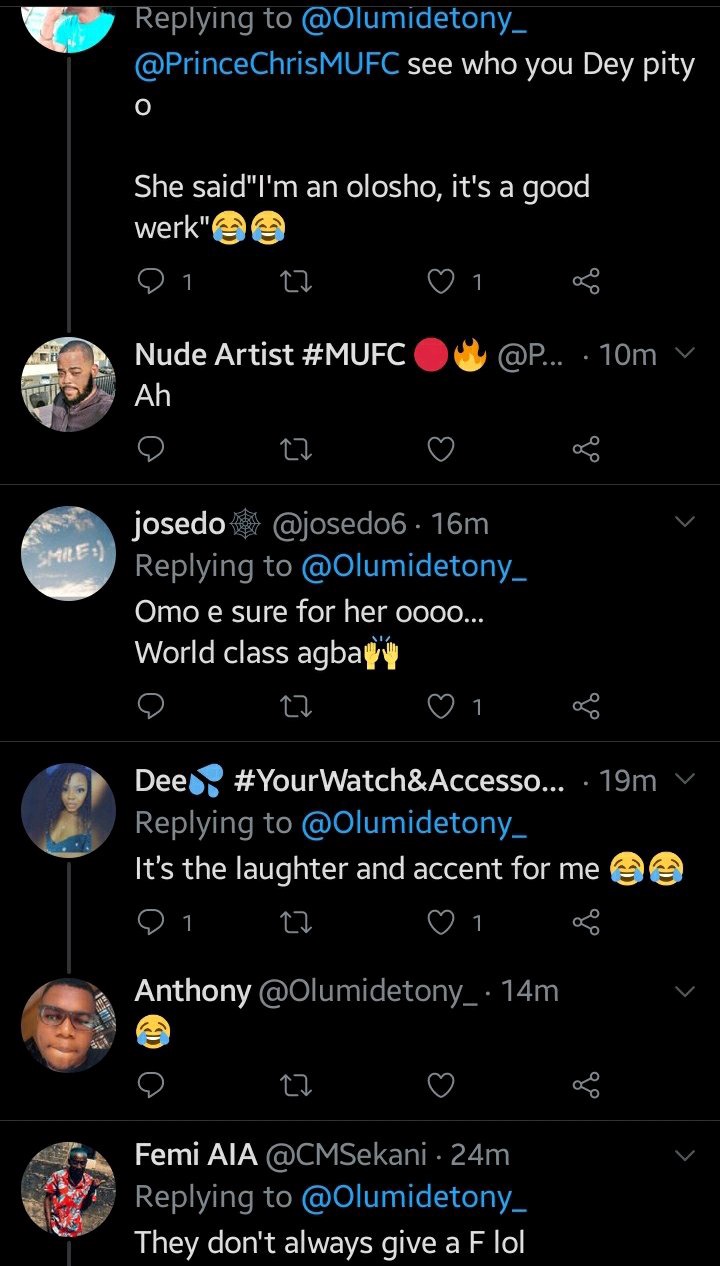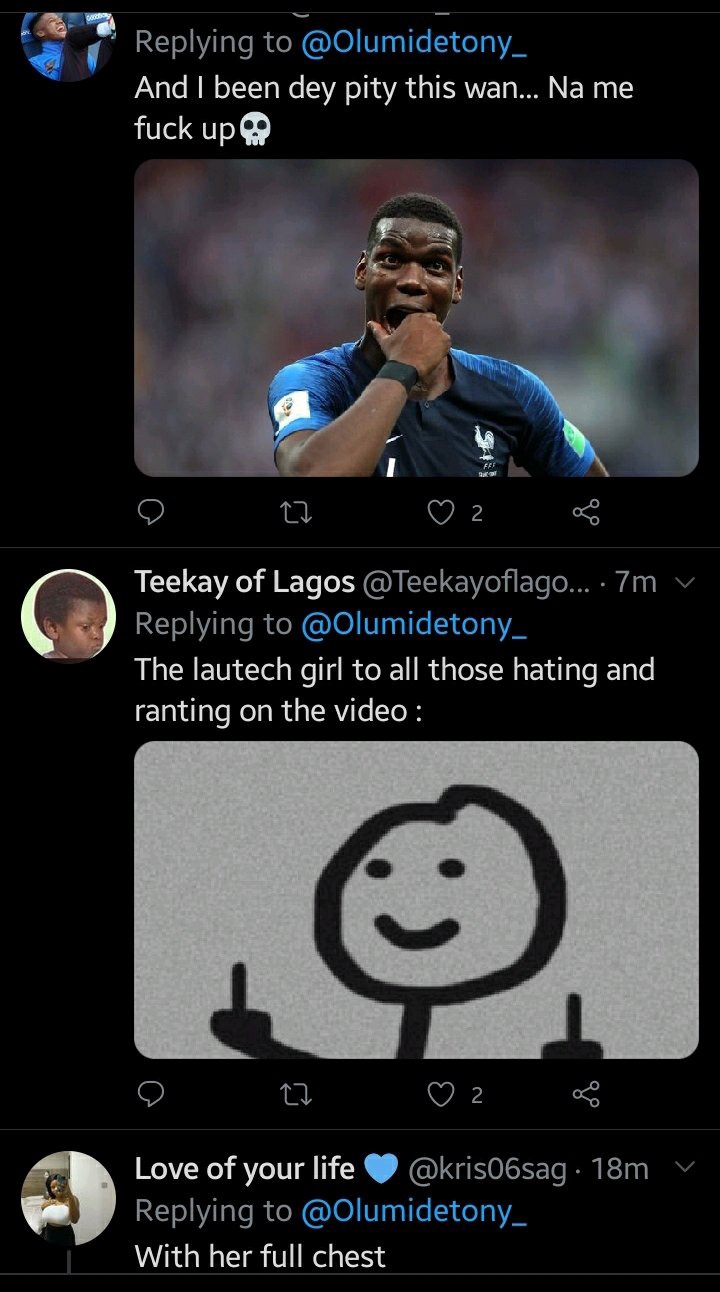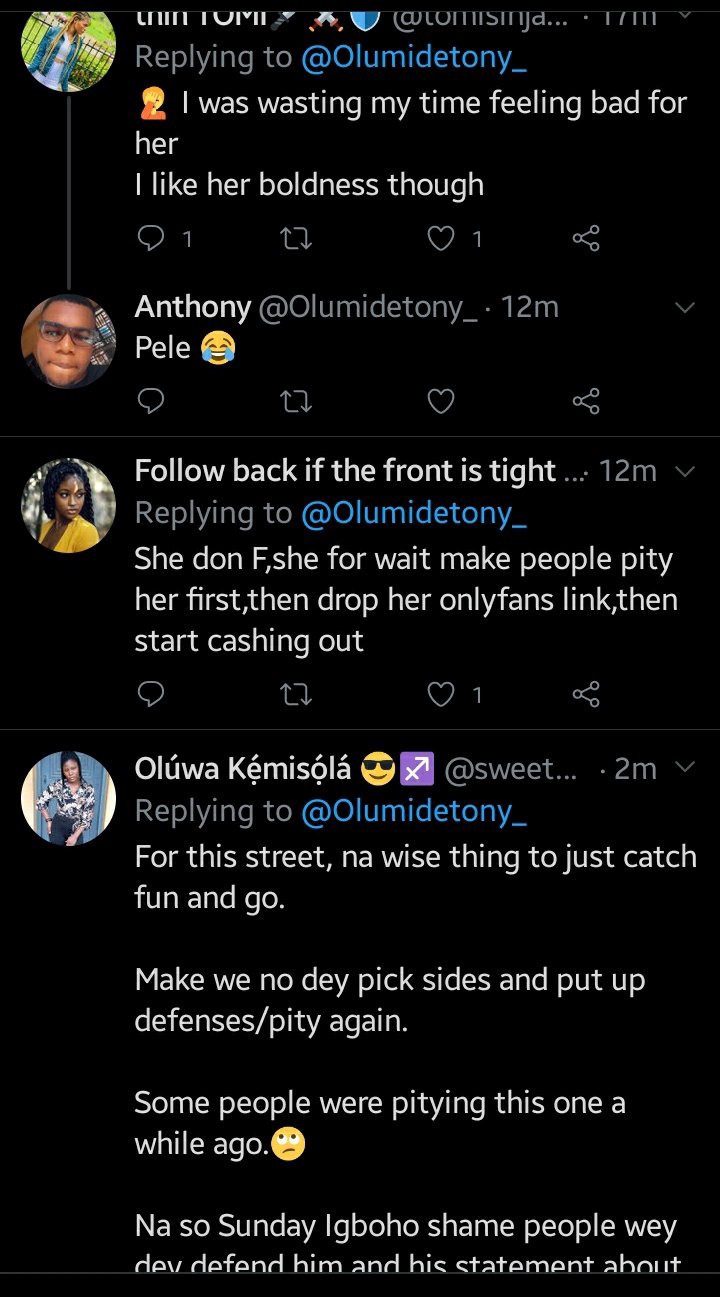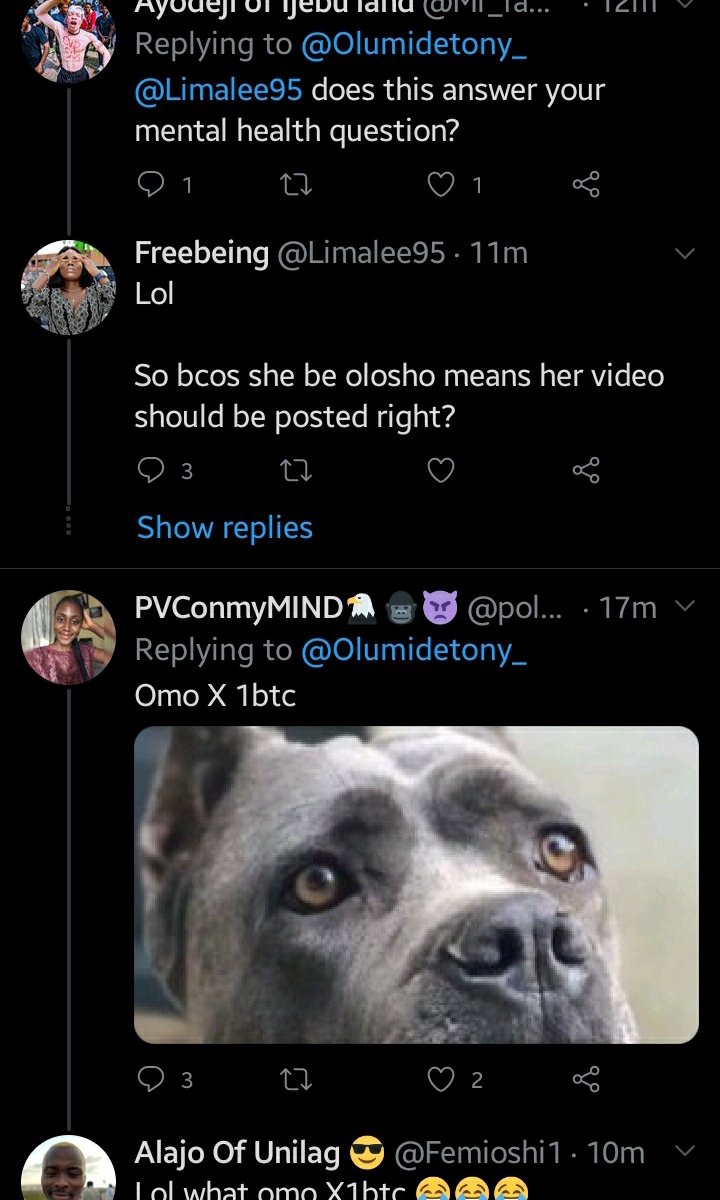 W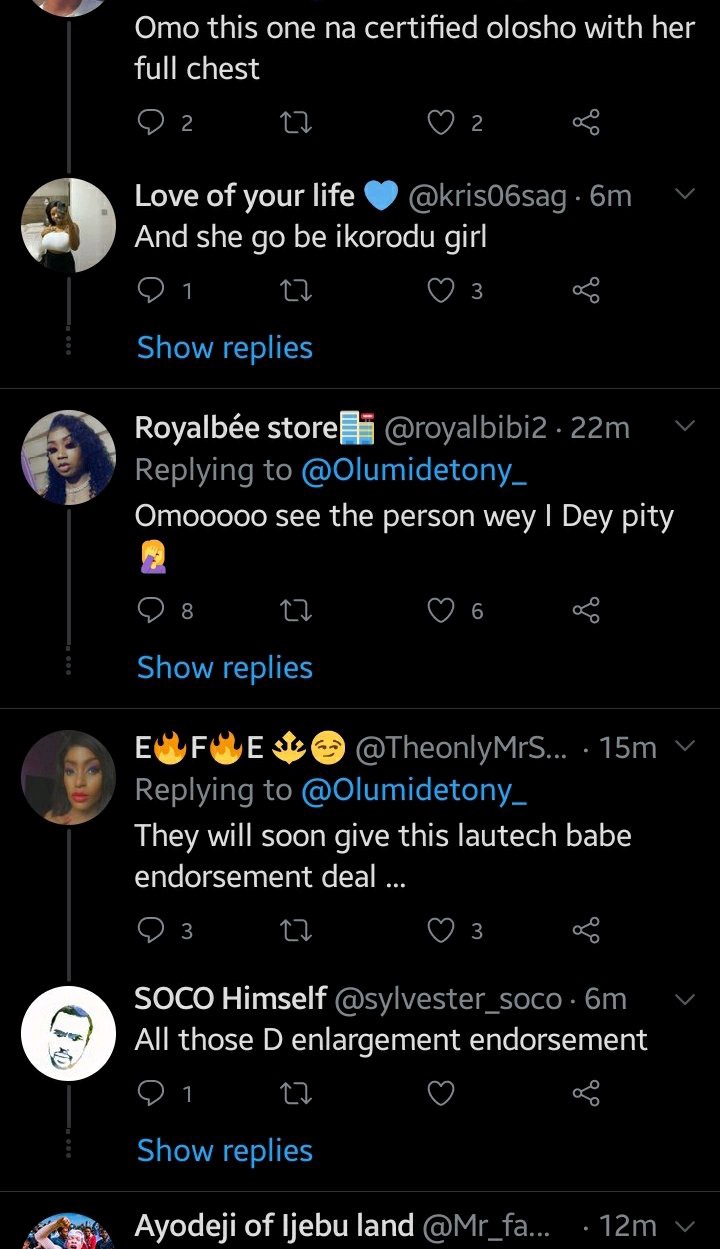 Facebook Comments