My Husband Trapped Me With A Rich Man & I Failed, Wife Reveals
A lady identified as Suzan Ade Coker took to her Facebook(FB) page to share the story of how a lady got trapped by his husband who tried to test her loyalty.
According to the lady, she claimed to have met one rich handsome man who sweet talks to her and gifts on a Facebook group sometime in March.
And when they finally, the likeness he had for the man grew and one day they decided to go on a romantic date. A hotel was reportedly booked outside town.
And when it was the weekend, she set out to the hotel and lied to her husband that she was visiting a cousin of hers, and then she left to meet with her date.
On getting to the hotel, they proceed to the room, and just when she took her bath and her clothes were off, then they heard a hard bang on the door, and her date proceeds to open the looking all scared.
But when the door was opened, his husband walked in and found her not having her clothes on. And that was when he revealed that he has been aware of her illicit affair. And as matter of fact, he planned everything to test her loyalty and since she failed, his fears have been confirmed
The man that was with her in the hotel also confirmed her husband's claim. The husband said his mind and left them in the hotel room.
After the encounter, the woman said she could not go home to her husband, so she moved to her mom's house without Informing her what happened.
Her kids are still with his husband. She is however asking how she could solve the problem?
"My children are still with my husband, how do I solve this problem? I'm so confused that I blame myself." the lady maintained
Read her story below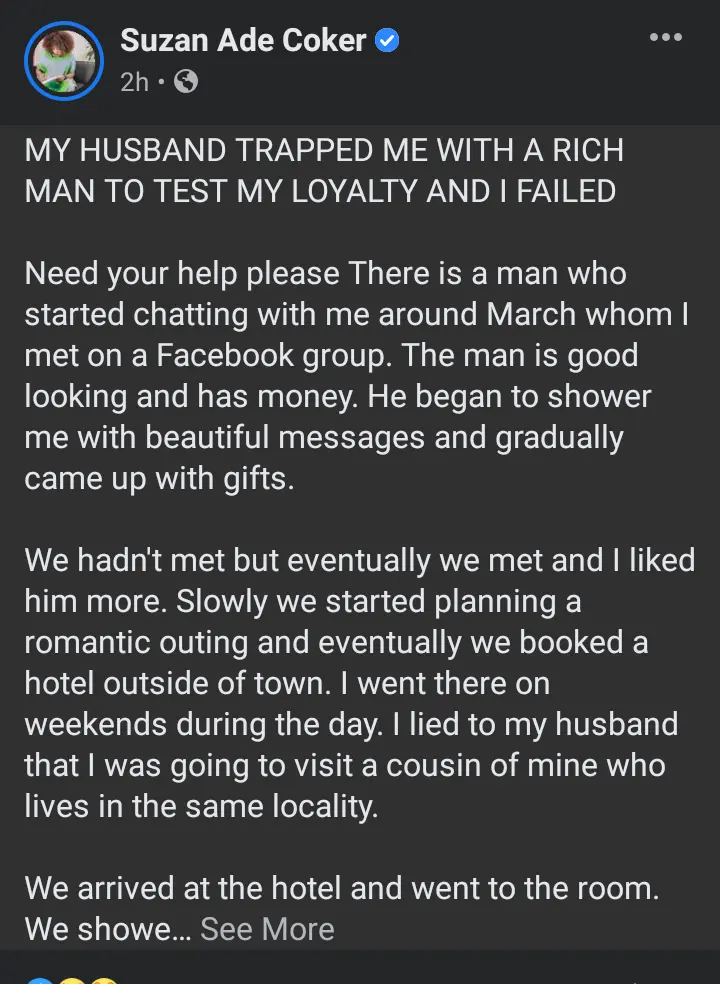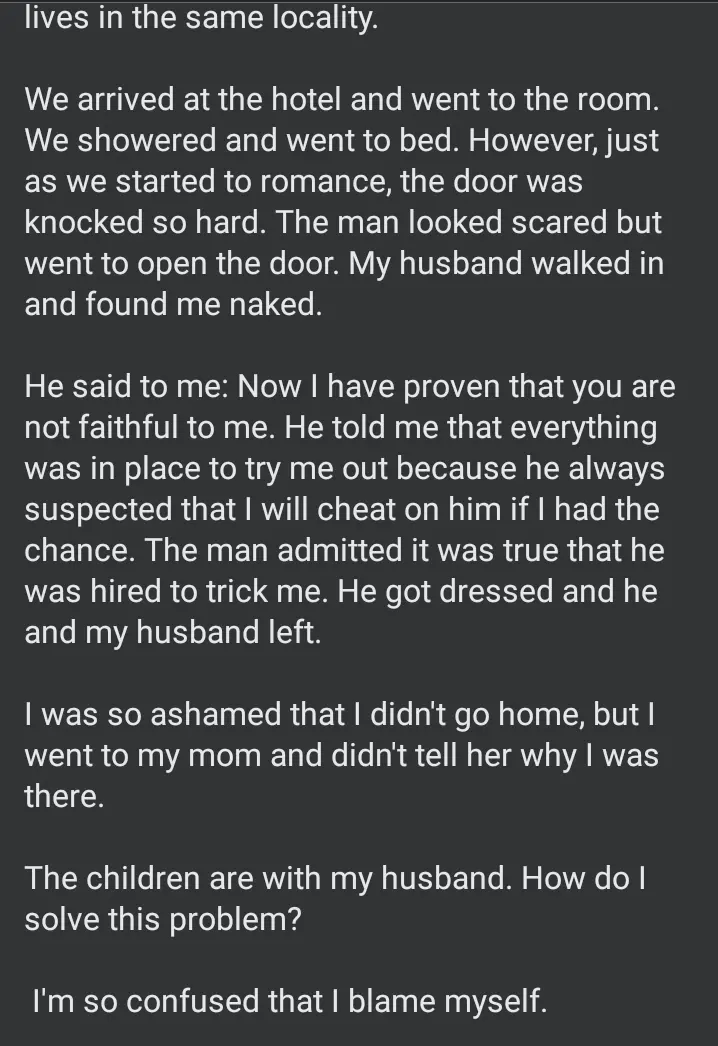 Facebook Comments