Kamaru Usman Defeats Jorge Masvidal With A Huge Second Round Stoppage (pics)
The two men, who clearly don't like each other, met just nine months ago at UFC 251, in Abu Dhabi at Fight Island, in a fight that didn't exactly excite fans.
Masvidal had stepped in at six days notice, after Gilbert Burns had to pull out due to a positive Covid-19 test, and Gamebred had to cut a lot of weight on quick notice.
On Sunday night things were very different as both men had plenty of time to prepare for each other, and the BMF champion didn't have to go through a ridiculous weight loss.
Despite that, and the fact he looked in the shape of his life, the Miami native Masvidal still went into the fight as an underdog, even with the Florida crowd getting behind their man from the off.
During the introductions, the Nigerian Nightmare walked across the octagon to go face-to-face with his foe, as the first crowd back in an arena in over a year booed him.
In the first round Masvidal landed a few leg kicks early on and tried to come forward on the front foot with his striking, but was caught on the counter by the champion, but took the right hand well.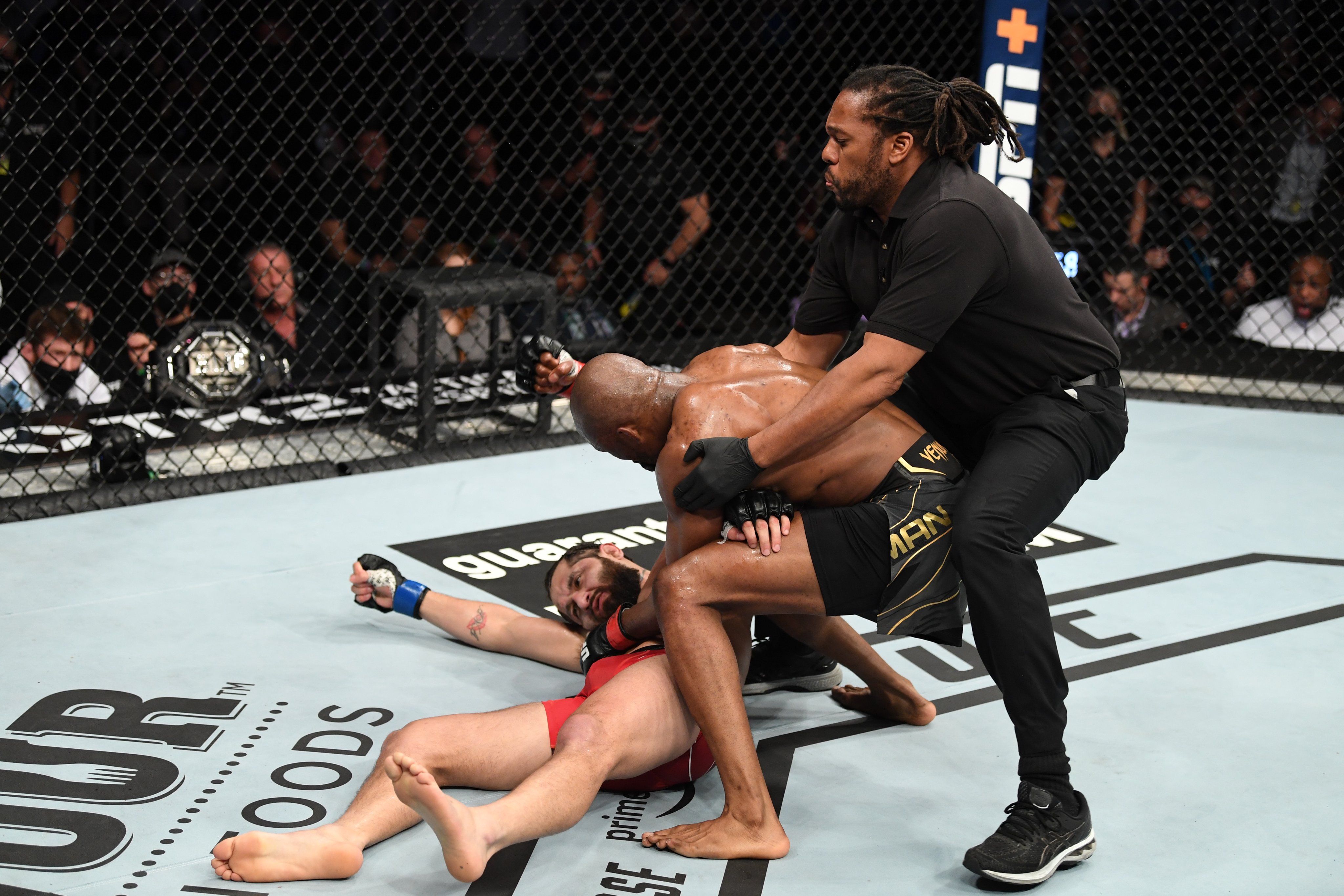 Masvidal attempted a knee to the head but Usman countered by taking it to the ground and landing strikes whilst on top, much to the disappointment of the hot crowd.
Excellent elbow strikes allowed the American to get to his feet but the African then landed two more excellent shots, before being made to miss,
At the end of the opening salvo Masvidal went for a second knee to the head and this time landed, celebrating as the horn sounded to bring a close to the first five minutes.
The challenger went back to the leg kicks at the start of the second round but nothing he could would be able to stop the finishing shot.
Usman landed an incredible straight right hand shot to fold his opponent in two, before finishing it with some hammerfists, as referee Herb Dean jumped in.
Credit Sport Bible
Facebook Comments