"My Husband Woke Me Up One Morning And Told Me He Was Sleeping With My Friends", Lady Narrates (pics)
A lady named Lilian Okays has taken to social media to relate an heartbreaking event that occurred in her life about a year ago. She revealed that the event had a huge impact on her life that at some point she thought she was going to end it all.
The lady narrates that she was 5 months pregnant with her second child when she started having dreams. In the dreams she saw the man she is married to sleeping with her friends. The lady relates that she confronted her man with her dreams but he told he she was only seeing things due to her pregnancy.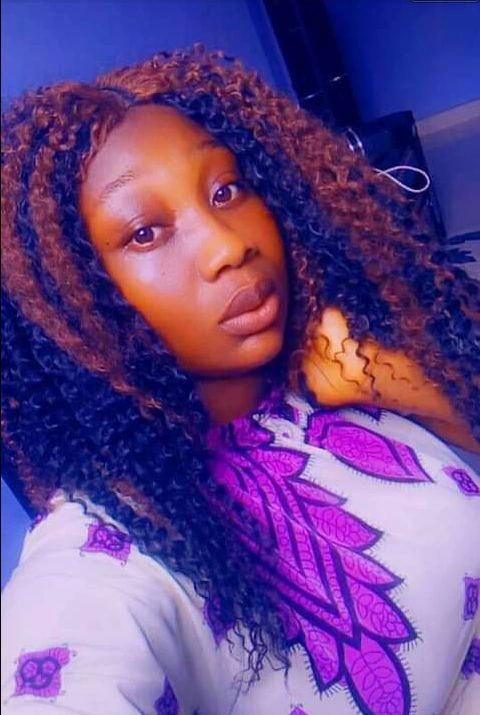 The lady then goes further to narrated how their finances began to crash during that period. She said that as a family, they could not even afford to eat twice a day. All her fasting and praying did not improve the situation which became worse during the lockdown. It was at this time that their second child was born. The lady said that she does not understand how they survived such a difficult period.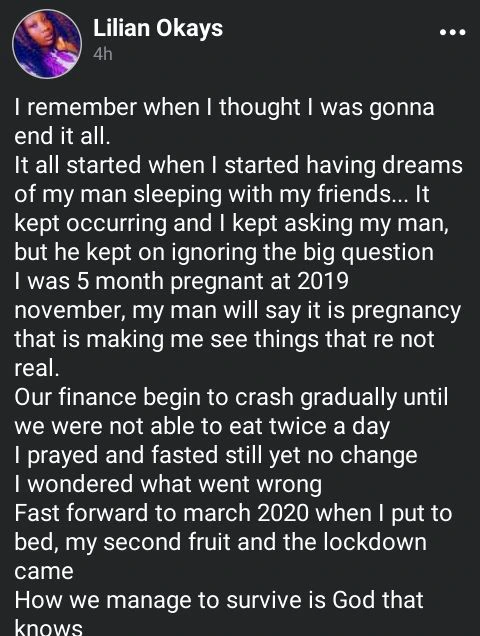 The lady goes on to reveal that she kept having the dreams until one fateful morning. One morning in April 2020, her man woke her up and told her he had a confession to make. Her husband confessed to sleeping with two of her friends
The lady rates that she was shocked and could not think straight. She went to the house of one of the women who was married and confronted her. Thankfully, she did not do anything irrational.
She is still with her husband and she says that she has forgiven her man and the friends involved. However, she says that God will judge their actions. Below is the rest of her story: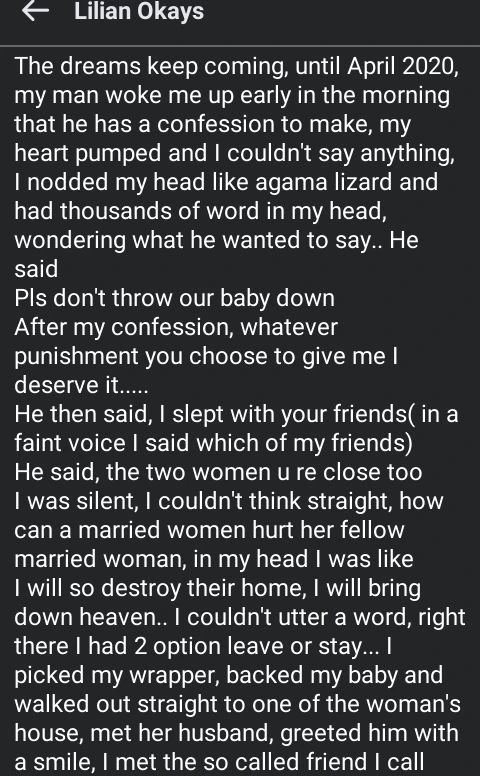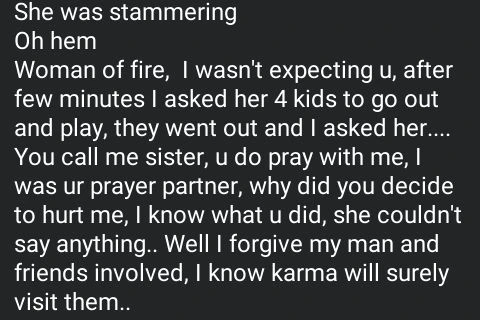 Facebook Comments