See The Leaked Memo That Approved The Suspension & Investigation Of MD NPA, Hadiza Usman (pics)
More details have continued to emerge on the main reason Hadiza Bala Usman, the former managing director of the Nigerian Ports Authority was sacked.
Recall news of her sack filtered in yesterday but there was no concrete reason given by the presidency.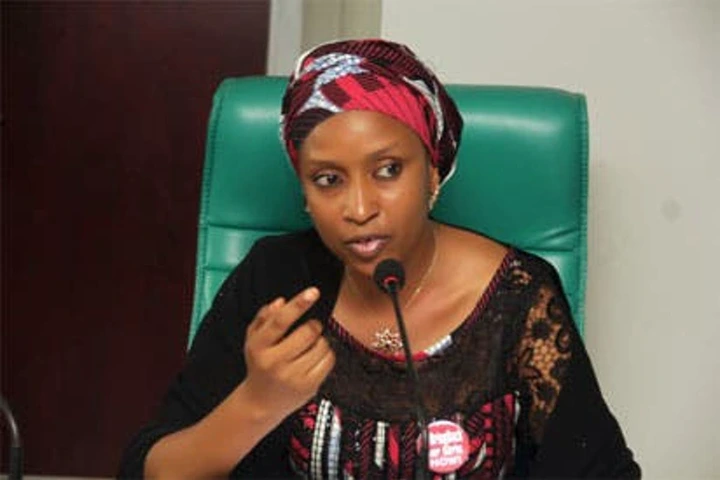 Hadiza Usman was first appointed in July 2016 just after President Buhari took over government in 2015.
Her appointment came as a reward after she formed and led the Bring Back Our Girls campaign, a group which 'tormented' the government of President Goodluck Jonathan when the Chibok girls were kidnapped.
She was also a former appointee of the Kaduna state governor, El-Rufai thus, was presented to the Buhari government for the appointment.
Usman who had served out her first term was supposed to be re-appointed this year but according to information from the ministry, the minister of transportation, Rotimi Amaechi who is her supervising minister had not approved her re-appointment but instead, had ordered a full-scale investigation into her tenure as NPA managing director.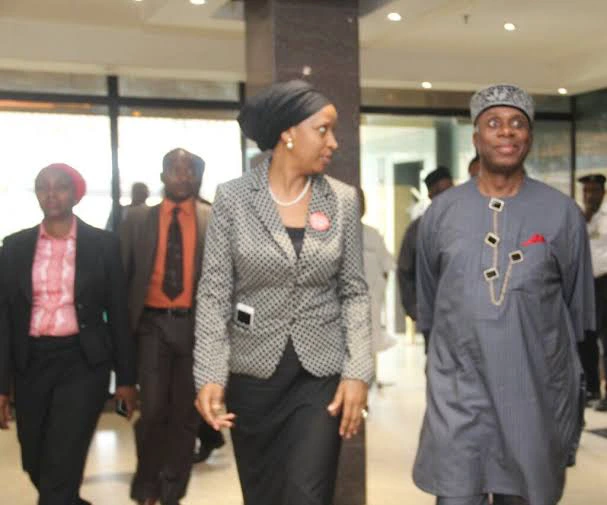 More information has been published in this detailed article by The Cable while the attached document reveals the petition letter written by Rotimi Ameachi to the presidency on the findings.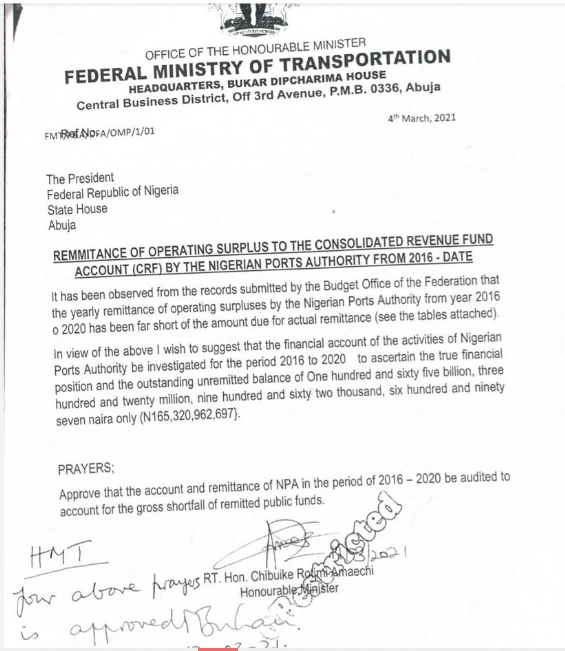 Rotimi Amaechi, on seeing the humongous fraud that went on in the NPA had petitioned the president asking for a full-scale investigation.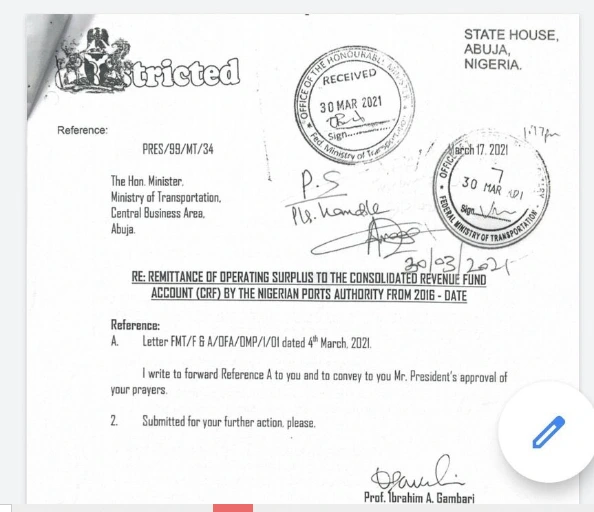 Ameachi's initial investigation had revealed that the Hadiza Usman-led NPA did not make a remittance of about N165,320,962,697 which is a hundred and sixty-five billion, three hundred and twenty million, nine hundred and sixty-two thousand, six hundred and ninety-seven naira.
The presidency through the chief of staff had replied giving Ameachi full approval to go ahead with the investigation.