Koo, India's Microblogging Platform, Launches In Nigeria Following Twitter Ban (pics)
Early this year, when the Indian government was in a battle with Twitter, an Indian-developed alternative called Koo, was launched. The micro-blogging platform, which shares several features with the platform it is trying to replace, was originally designed specifically for Indians as it offered its services in multiple local languages. A new report has announced that Koo is now available in Nigeria. This comes shortly after the Nigerian government banned Twitter in the country.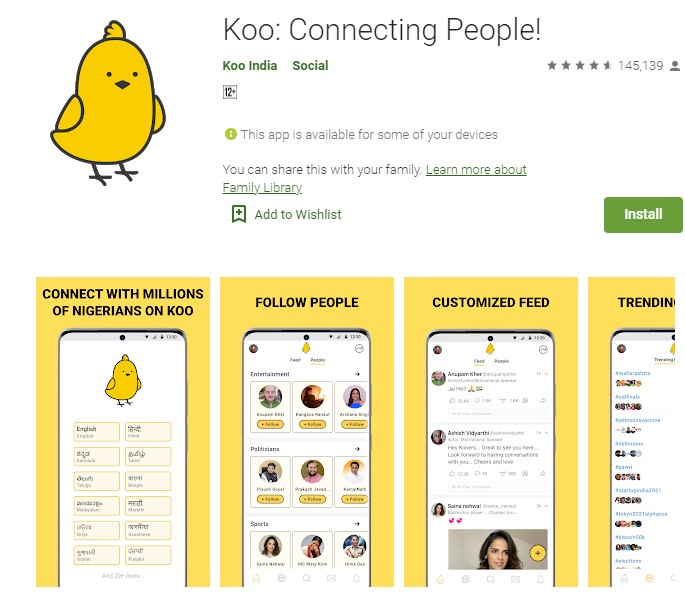 According to India Today, Koo made the announcement on Saturday, a day after the Federal Government of Nigeria banned Twitter. The CEO of Koo, Aprameya Radhakrishna, not only confirmed that it now offers its services in Nigeria but also revealed that they are considering offering it in a local Nigerian language too. There are over 500 native languages spoken in Nigeria including Hausa, Igbo, and Yoruba.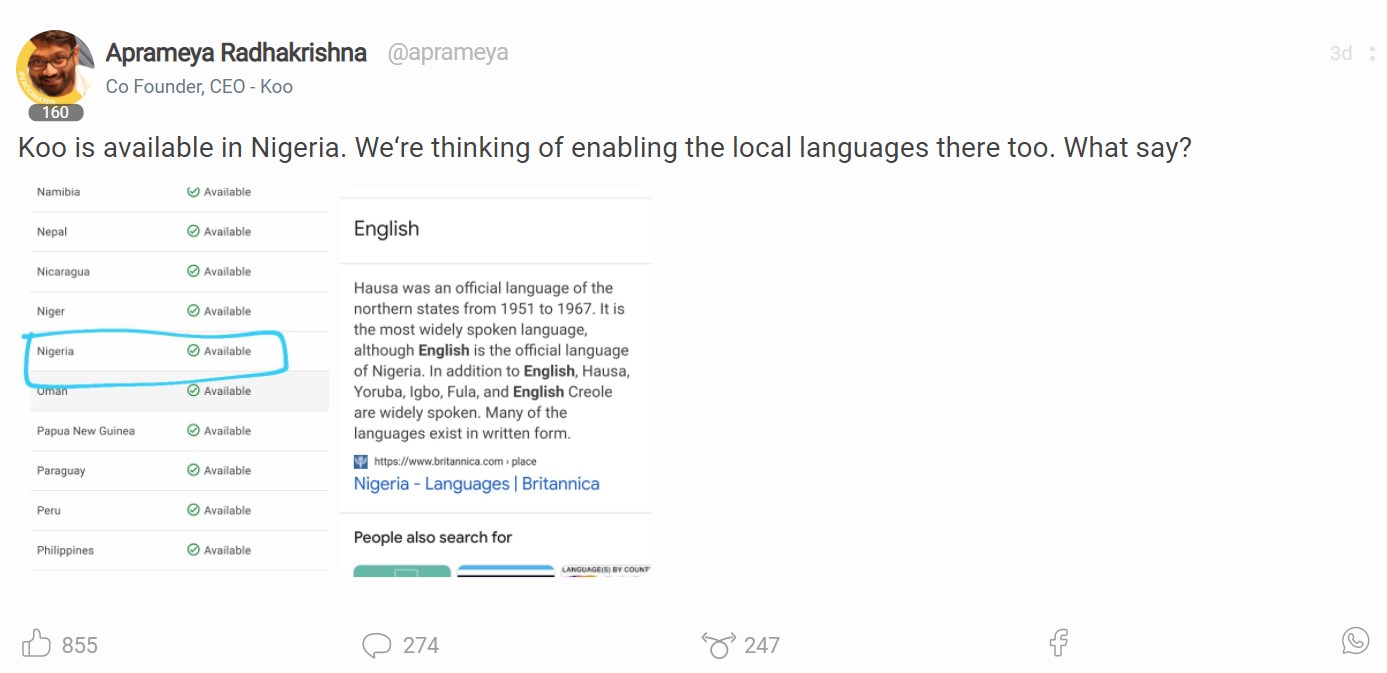 The Twitter ban has resulted in several users including some government officials resorting to VPNs to access the platform as all internet service providers in the country have blocked access to it. It remains to be seen if these users will switch to Koo or stick to Twitter.
Facebook Comments