Tinubu Has 3 Private Jets Without A Single Factory Where He Generates Money From, Deji Adeyanju Mocks Tinubu (pics)
A well known human rights activist, Adeyanju Deji has taken out his time to drag the National Leader of the ruling All Progressives Congress, APC and former governor of Lagos State Bola Ahmed Tinubu. Adeyanju Deji is one man who always speaks out without any fear or favour.
According to a post he made today on his verified Facebook page, he started by making it known that Lagos State Internationally Generated Revenue is equal to 25 states IGR, but no one can see any project on ground for 22 years.
Furthermore, alleged that the former Governor of Lagos State has 3 private jets, without a single factory where he gets money from.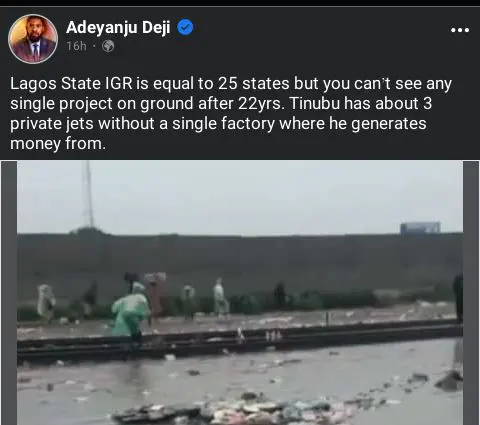 Facebook Comments