"You Are A Jezebel", Bishop Bernard Evelyn Joshua To Wife Of TB Joshua & New Trustee Of SCOAN (pic)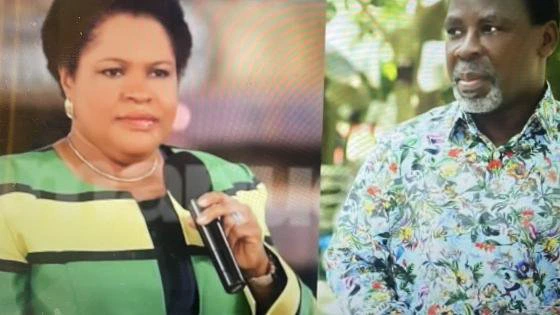 Ufuoma Bernard, Bishop, the Godist Church, on Tuesday described Evelyn Joshua, the new leader of the Synagogue Church of All Nations (SCOAN) as "a Jezebel".
Evelyn met late pastor Temitope Balogun (TB) Joshua in 1990 when she had traveled Egbe, Lagos to visit her sister.
The two were married for 31 years and had three children.
It was further reported that she had gone to meet him for counseling and spiritual guidance.
TB Joshua proposed to her on the same day they first met after a 45-minute session.
Evelyn would later marry the self-proclaimed prophet to become second in command of SCOAN.
According to Bernard via his known Facebook page, TB Joshua lamented in his last interview that Evelyn never showed interest in SCOAN. He also stated that Evelyn only accompanied TB Joshua on tours, adding that the new SCOAN leader "was not ordained a prophetess or evangelist but now by sleight of hand taken over the leadership of the church".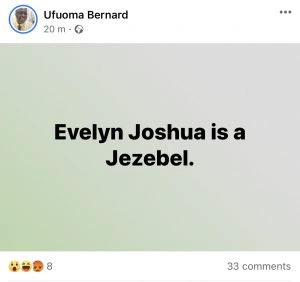 Jezebel, which Bernard labeled Evelyn, is symbolically associated with false prophets.
Facebook Comments