'Ooh Mine, What Happened To Olu Jacobs', Fans Queries His Lean Stature As Uche Jombo Shares His Video (pics & video)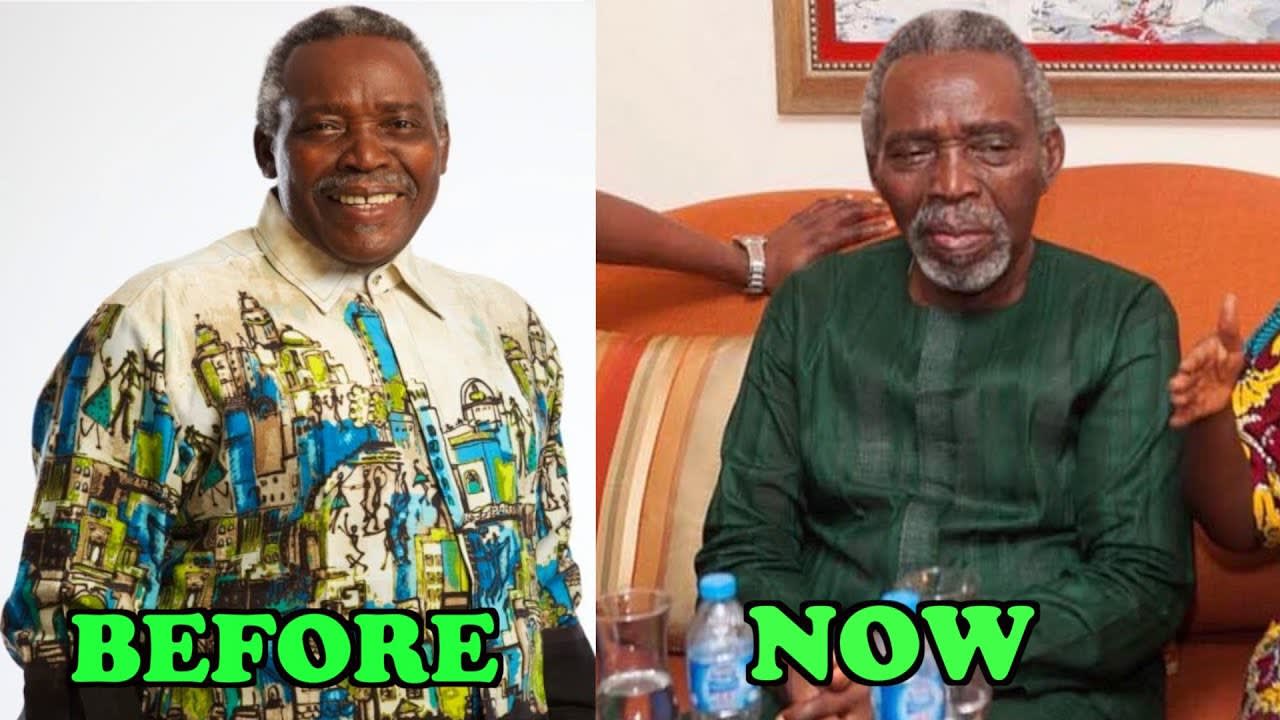 Actress, Uche Jombo took to her Instagram page with the video, which showed the moment Jacobs paid his wife, Joke Silva a surprise visit on set.
The veteran who donned a pink shirt looked older and seemed to have lost a lot of weight, he was, however, coherent and aware of the situation around him.
A surprised Jombo rushed down the stairs to greet him before giving him a hug, an act that got people laughing.
"Such amazing feeling and surprise @_olujacobs a hall of fame visit."
Watch the video below:
Read some of the comments sighted below:
_veekieposh_x:
"He looks so slim."
cherrykay1:
"Omo old age ehh. He has lost so much weight and the wife kept saying "Uche is here, Uche jumbo" so he will be able to recognise Uche jumbo. Anyways for a man his age, he has done so well."
learnafrique:
"He's sooooo slimmm. Could hardly recognise him."
jenyify2:
"He really lost weight."
tina_ordu:
"He looks so different wow."
shandy_suzzie:
"Uncle Olu looks so different. Healing balm of Christ upon you sir."
its_shizzy:
"Man he's lost a lot of weight mehnnn. I hope he isn't sick."