'I Won't Take Nonsense Talk From That Dirty Opinion Of Yours About Me', Bobrisky Hits Seun Osigbesan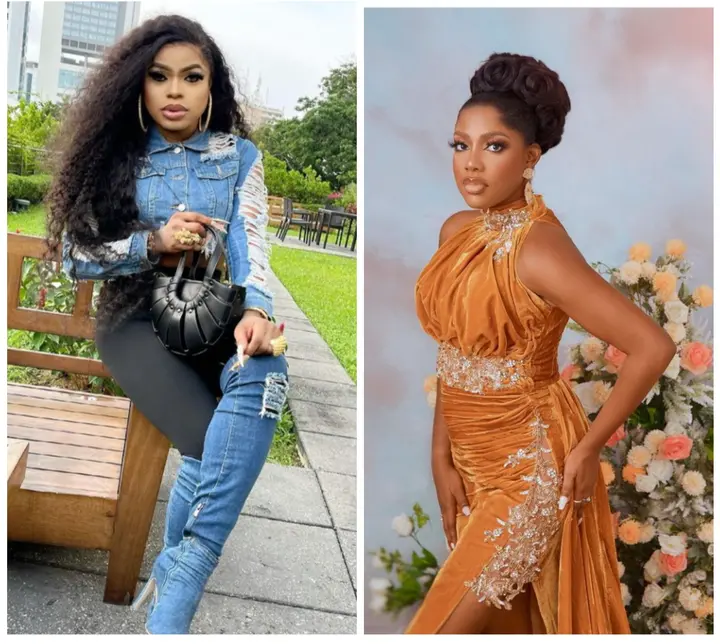 Controversial crossdresser Bobrisky in his clap back post has body shamed actress Seun Osigbesan for calling him a disgrace to manhood over his viral interview with Chud
Bobrisky stirred up controversy when he revealed in his interview with Chude that he will remain a man as God has created him but will continue to act, dress and talk like a woman because it pays his bills.
Seun Osigbesan who reacted to the interview expressed the disgust she has for Bobrisky and opined that his actions are a disgrace to manhood. She also accused him of influencing people into the cross-dressing trend.
Bobrisky who has now reacted to her post about him body shamed her by saying he will from henceforth only recognize her by her fat nose. He said he might have promised not to fight anyone and mind his business but that doesn't mean he will take lightly an opinion that is aimed to rubbish his image.
He warned Seun never to post him on her page again unless she is willing to submit herself for series of drags by him and his large followers. He expressly warned once more that any opinion she has of him should be with her and not made known to the public because he will be ready for her if she does not keep her fat nose out of his business.