Bola Tinubu Quietly Returns To Nigeria In The Night Without Fanfare (pics)
Former Lagos State Governor, Asiwaju Bola Ahmed Tinubu, has returned to Nigeria, months after embarking on medical treatment to the United Kingdom.
THEWILL gathered that the All Progressives Congress (APC) National Leader landed at the Murtala Muhammed International Airport, Lagos, late Friday night.
He was received at the airport by the Lagos State Governor, Babajide Sanwo-Olu, who had joined the throng of VIPs who visited Tinubu in London some weeks back.
A statement on Friday night by his media office, reads: "His Excellency, Asiwaju Bola Tinubu, returned to the country, landing in Lagos Friday evening, October 8. He arrived from London, United Kingdom.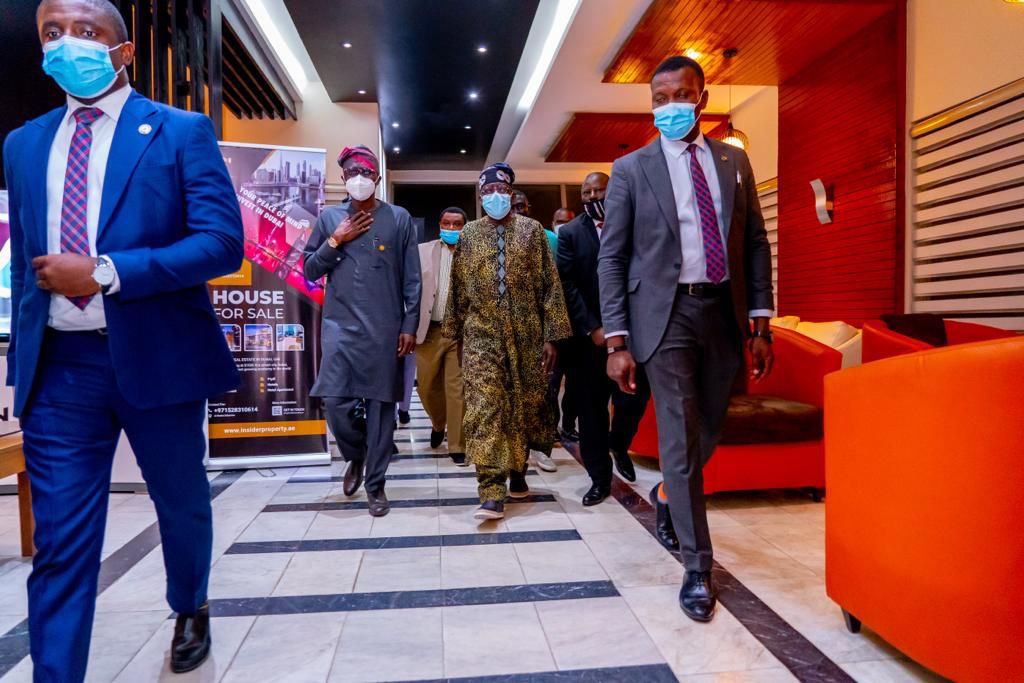 "During his trip abroad, he underwent surgery on his right knee as well as rigorous post-surgery physiotherapy on the said knee.
"Contrary to unfounded rumour, he underwent no other surgical procedures and contemplates none in the future.
"His recuperation has been without complication and ahead of the schedule by the attending surgeon.
"He has returned fully healed from the knee surgery and fully committed to doing his modest part of advancing the cause of progressive democratic good governance throughout our beloved nation."
The APC chieftain expressed his appreciation to President Muhammadu Buhari, as well as other political leaders, who visited him while he was in London.